April 20, 2016 - 3:00pm
Sponsored Post: Celebrate Mother's Day at Mooney's!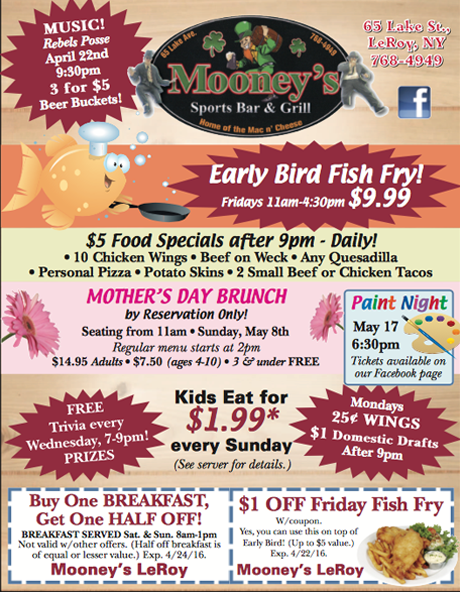 Live Music Friday, April 22nd, Rebels Posse 9:30pm - 1:30am! Stop in and try our lunch specials starting at $5.99 on Monday through Friday from 11 a.m. -- 3 p.m. or our famous breakfast specials on Saturday and Sunday mornings from 8 a.m. -- 1 p.m. Join the Mooney's Mobile VIP Club now and get $5 off your purchase of $25 or more. Text MBG3 to 51660. Plus stay tuned for more inside offers and updates. Mooney's Sports Bar & Grill, 65 Lake St., LeRoy, NY. 585-768-4949. Click here to visit our Facebook page.