September 28, 2015 - 12:00pm
Sponsored Post: Council Opticians Fall Fashion Event is October 6th!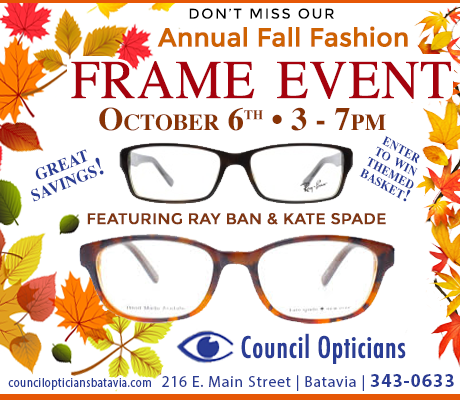 Don't miss Council Opticians' Annual Fall Fashion Event featuring Ray Ban and Kate Spade Collections. Take advantage of substantial savings on Tuesday, Oct. 6th, from 3 to 7 p.m. Get a second pair with single vision plastic lenses with select frames for $30! Enjoy refreshments and enter a drawing to win a themed basket from Council Opticians. Visit us online by clicking here.