May 15, 2018 - 6:30pm
Sponsored Post: Crossroads House Annual Basket Auction is May 19th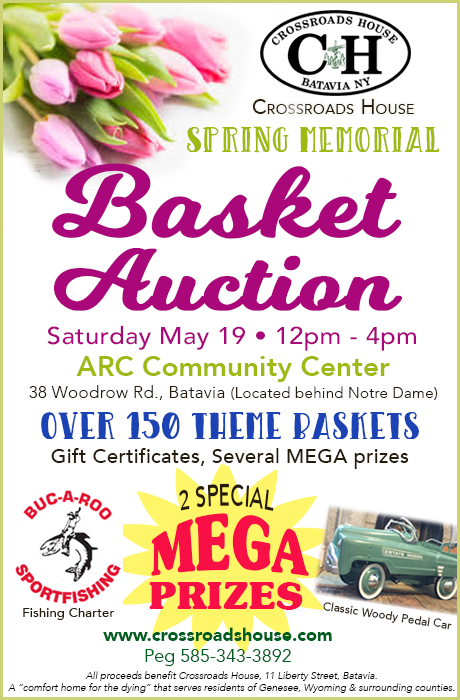 Crossroads House is having their Annual Spring Memorial Basket Raffle on Saturday, May 19th from noon to 4 p.m. It will be held at the ARC Community Center located at 38 Woodrow Road in Batavia.
If you can't make it to the raffle on Saturday, stop in at the Community Center on Friday from 4-6 to purchase and place your tickets. We will have over 150 baskets as well as gift cards, several Mega prizes and two Special Mega's, the classic Woody Pedal Car and the ½ Day Lake Ontario Fishing Charter.
Tickets for the Special Mega's are available prior to the event at Crossroads House as well as at the raffle. We have baskets for all ages and for the guys, too!
Lunch, beverages and desserts will be available for purchase. Come on out for great food and prizes all while supporting comfort care right here in our community.