Image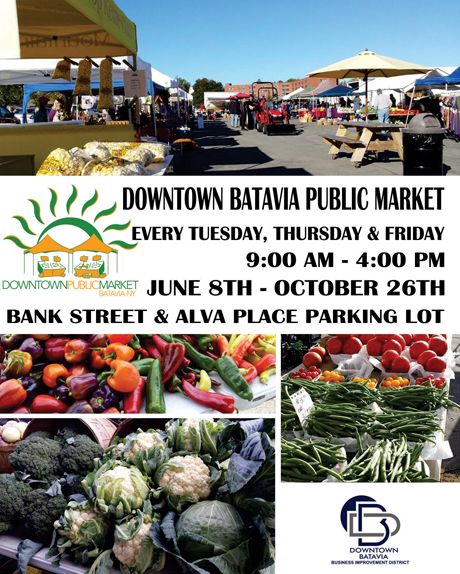 Downtown Batavia Public Market Opens on Friday, June 8th!
The Public Market located at Bank Street and Alva Place parking lot will welcome back more than 20 vendors again this summer and fall, along with some brand-new vendors. Market hours will continue on Tuesdays, Thursdays and Fridays from 9 a.m. to 4 p.m.
This year's market will host a special Kids Day on Aug 10th.
If you are interested in being a vendor at the Downtown Batavia Public Market please contact Mike Bakos at [email protected] or 716.866.4958. Follow "Genesee Country Farmer's Market" on Facebook for updates on produce and specialty items available.