Image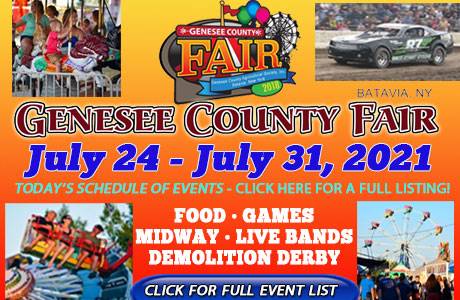 Daily at the Fair (Beginning Saturday): Balloon Display and Demonstrations, Pig Racing, Niagara Down Under, Pony Rides, Chain Saw Carver.
Events & times subject to change.
Follow us on Facebook to keep up to date with changes.
Friday, July 23rd -- North American Six-Horse Hitch Classic Series -- 5:30 p.m.