March 4, 2013 - 3:06pm
Sponsored Post: IR Systems • Get the GENIE UPGRADE!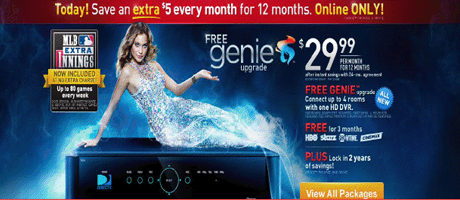 IR Systems, Inc., located in Batavia, is your local DIRECTV distributor.
Customers have been calling us to switch their television service over to DIRECTV because of its picture quality, superior channel programming, and great prices.
IR Systems Service areas include Western NY, North Pennsylvania, and we also install nationally.
Face to Face Representation
IR Systems, Inc., focuses on five channels of marketing. It has you covered no matter what your needs are.
Residential - Free In Home Cost Analysis
Commercial - Hotel/Restaurant/Small Business
Trade Shows, Festivals, Events - All Year Long
Affinity Partnership - Great for Business - Call for details
Referral System - Tell your friends & family & save money
Free In-home Cost Analysis is simple:
A) Stop in and Demo and speak to an expert;
B) Log on to www.wnydtv.com and click on GET A QUOTE it's simple, and beneficial;
C) STOP IN AND SAVE!
Call us today at 1-800-319-2129 for a quote on the best television programming available.
Find us on Twitter: @wnydtv.com
Facebook: geneseedirecttv
Yellow Pages/B-Town Yellow Cab/TheBatavian/WBTA
Member of the Genesee County Chamber of Commerce