August 5, 2019 - 3:00pm
Sponsored Post: Join us August 10th for the grand opening of Whole Life Fitness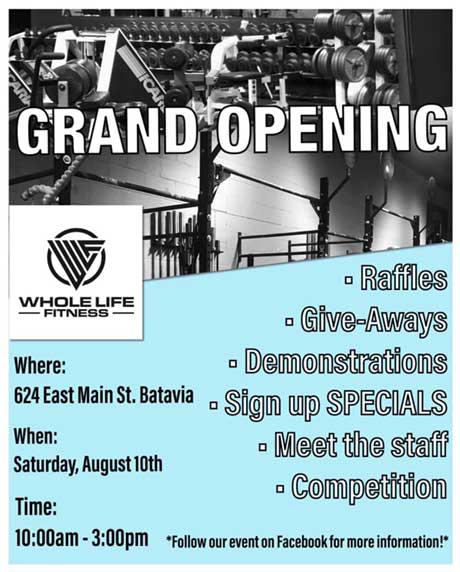 You're invited to Whole Life Fitness grand opening, located at 624 E. Main St., Batavia.
Check out the new fitness facility in Batavia, join us Saturday, Aug. 10th from 10 a.m. - 3 p.m. – featuring raffles, giveaways, demonstrations, sign-up specials, competitions, and meet our staff!
For more information, click here.