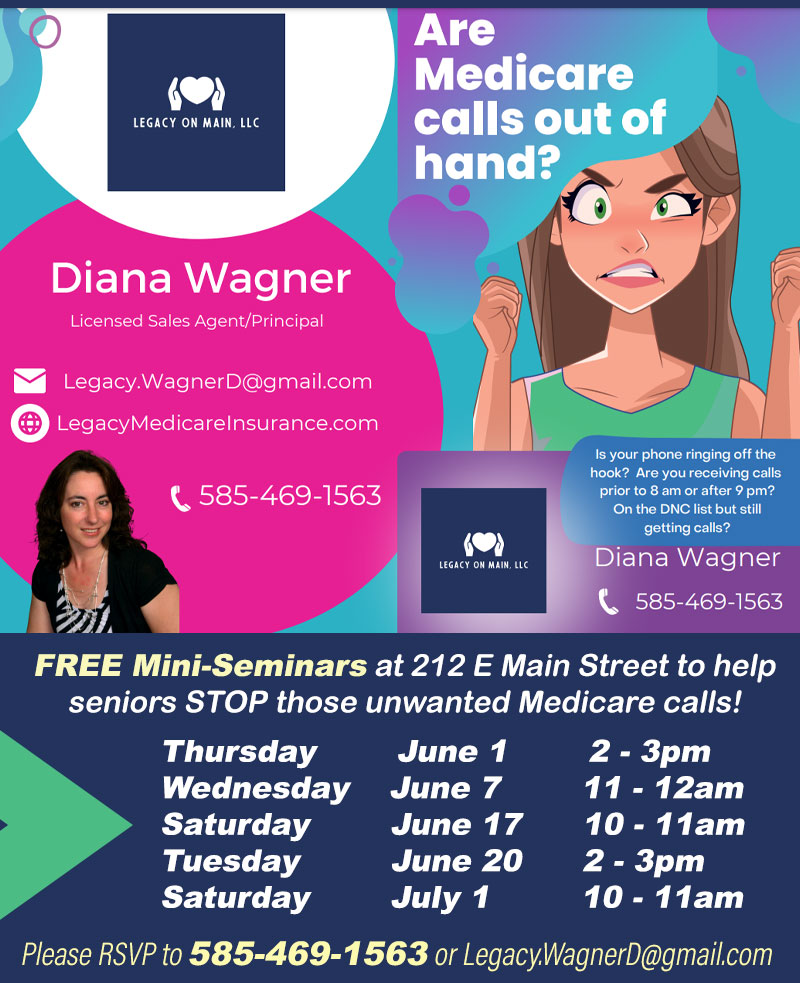 Legacy on Main, LLC is offering
FREE mini-seminars
at 212 E Main St to help seniors STOP those unwanted Medicare calls! 
Size is limited in order to allow for questions and one-on-one assistance. Please RSVP to 585-469-1563 or
[email protected]
for your choice of one of the following dates and times:
• Thursday June 1, 2-3pm
• Wednesday June 7, 11-12am
• Saturday June 17, 10-11am
• Tuesday June 20, 2-3pm
• Saturday July 1, 10-11am
Also, scheduling larger groups at any local area senior living facilities, libraries or community centers that are interested in setting up a seminar. Just contact me to schedule!