April 14, 2014 - 10:26am
Sponsored Post: New! Sign up for text alerts today with WBTA!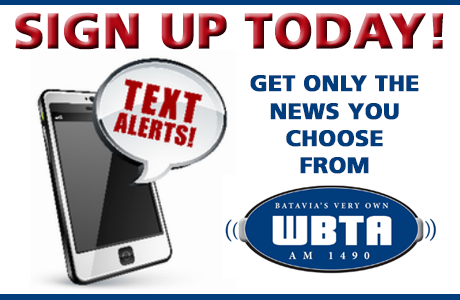 New! Sign up for TEXT ALERTS. Get only the news you choose! Be the first to now about Severe Weather, Breaking Local News, Traffic Advisories and School Closings. Sign up today for WBTA Text Alerts.
You need to only supply your cell phone number and select the services you want to receive. It's that easy. We will never sell your information to anyone.
Log in HERE and follow the simple instructions.