April 10, 2017 - 3:00pm
Sponsored Post: Reasons to hire an attorney for a workers' compensation claim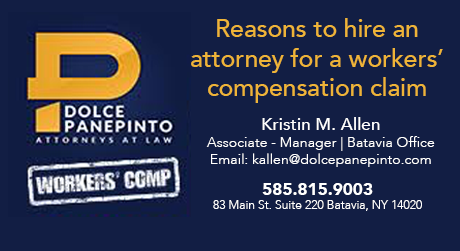 Reasons to hire an attorney for a workers' compensation claim: 
The workers' compensation system is complex, confusing, and often difficult to navigate.
We will look out for your best interests, fight on your behalf against the insurance carrier to maximize your benefits, and make sure your questions are answered. 
In some cases, you may be entitled to a financial award, even if you did not miss any time from work as a result of your work-related injury.
The insurance carrier will have a team of attorneys working on their behalf, having an attorney fighting on your behalf helps to level the playing field.
For further question regarding Workers' Compensation Law or to contact Dolce Panepinto: click here.