Image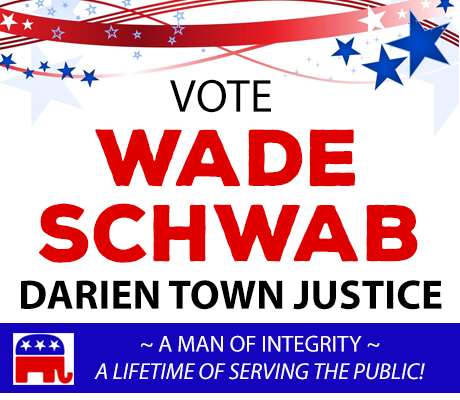 Town of Darien Justice Wade Schwab on November 3, 2015!
Justice should be "swift and appropriate."
Strongly supports local Law Enforcement.
Town residents should feel that the local justice system will work to serve and protect their peace and safety.
A lifetime of serving the public and working with people during their worst times and their best times.
Fair and tough on crime.
Keep "justice" in the justice system.
Strongly supports OUR constitutional rights.
A man of integrity.
It's easy to read and interpret the laws, the important part is listening to people and being fair and just!
NYTOA - New York Tactical Officers Assn.
NTOA - National Tactical Officers Assn.
NRA - National Rifle Assn.
G.C. Fish & Game Protective Assn.
Big Lakes Regional EMS Council
Genesee County EMS Council
10 Years Fire Service
25+ Years Volunteer EMS Service
Graduate of Alexander Central School