June 19, 2017 - 11:47am
Annual Batavia Ramble expands for the coming year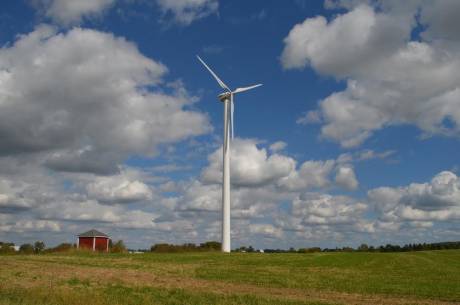 The Ramble Music & Arts Festival will be held on July 1 this year on Center Street, with music, vendors and activities.
The Ramble is an annual reunion of musicians and artists that at one time or another, called Batavia or the nearby areas, their home. The event includes craft vendors, food vendors, a designated kid zone with rides and activities, and music.
This year, there will be 33 bands and performers at the Jackson Square and Center Street Stage.
Paul Draper III, the event coordinator, said there will be a larger, second stage to look forward to.
"There have also been major expansions for vendors this year," Draper said. "There's a duck pond and a dedicated kid zone. It is very family oriented."
The performers include Audibull, Bad Luck, Batavia All Stars, Bluesway, Dave Holnbeck, Driven, Eagle Creek, Genesee Ted, Ghost Riders, Kevin Moyles, KoKo & The Moon Crickets, Kruppner Brothers, Loosely Tight, Mark Grover, Me & Red, Mitty & The followers, Nichols Brothers Band, Noah's Reign, Steve Kruppner, Paul Almeter, PD3 & Co., Red Creek, Rhythm Collision, Rich Lullo Band, Rock Soulgers, Ryan & Scott, Ryan Consiglio, Savage Cabbage, Sierra, Soul Craft, TONK!, Trolls, Unruly, and Zero.
Draper said they are still accepting vendors and sponsorship opportunities. If anyone is interested, contact [email protected]