November 13, 2017 - 1:40pm
Genesee County native publishes novel based on Linden murders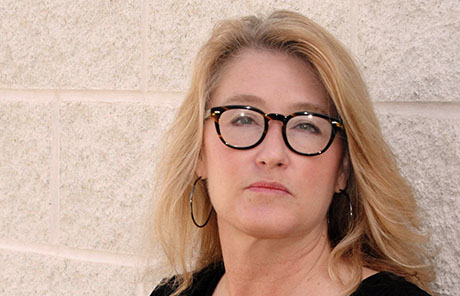 Suzanne Zewan, a Genesee County native, was always drawn to historic murders, so when she decided to write a book, it seemed like a good topic.
She first started writing the novel in 2002 but stopped working on it when life got busy. She picked it back up in 2009 and finished writing in 2015.
"You look back at the time and think things are simple," Zewan said. "In contrast, there's the gruesome dark side of those times."
"Shadow by the Bridge" is based on actual events during the time of the infamous Linden, New York murders. Linden is a local community, tucked in the hills of Southern Genesee County.
In November of 1917, a series of brutal murders started in the rural enclave, shocking and terrifying local residents and captivating national attention through lurid newspaper stories.
Zewan's book is written from the perspective of 11-year-old Linden resident, Fritz Reynolds, focusing on how the events changed his hometown and himself.
The author said she did not start writing from that perspective. The first 100 pages were originally written from the point of view of a witness who saw the first woman murdered, walk by her house.
"I was involved in a writers' group, and a friend of mine said, 'Why is she telling this story?' " Zewan said. "I thought, 'That's a good point.' "
She settled on an 11-year-old boy's point of view, after thinking about roles different genders of different ages played in the time period.
"After the first try, and the second try, I brought that chapter to my writers' group after I changed it to a little boy's point of view, they said yes," Zewan said. "They said 'You got it this time. This is the way to go.' "
This is Zewan's first published novel. She is currently an adjunct professor at Buffalo State College and the coordinator at the Genesee Valley Educational Partnership for 21 years. She has a master's in English and Creative Writing from the State University of New York at Brockport.
The book is published by Buffalo-based NFB publishing.
"I really was trying to go for the big literary agent first, that was the big dream," Zewan said. "But I realized that this was more of a local story, better for a small press."
A lot of big publishing companies pay more attention to the storyline than the quality of writing, Zewan said.
"I'm not sure if they care much about the quality of writing," Zewan said. "It seems not to matter to them. It mattered to me that the writing was quality."
Since she started writing the novel, Zewan spent a lot of time working on her craft.
"I spent a lot of time learning to write well," Zewan said. "I invested a lot of time learning how to make words beautiful on the page."
Zewan is currently working on a second novel, set in Batavia, and hopes to have the first draft completed by the end of winter break. This paranormal thriller is told from a 17-year-old girl's point of view. The novel circles around the idea that everything happens for a reason.
"I guess I decided I know Batavia, so I am going to set my second novel here," Zewan said.
Zewan is hoping to make the novel into a three-part book series.
"Teaching three courses at school takes up a lot of my time," Zewan said. "I tend to spend my lunch breaks at work, writing, but I have to have the right mindset."