June 27, 2018 - 1:48pm
New online magazine provides fun, safe, educational options for kids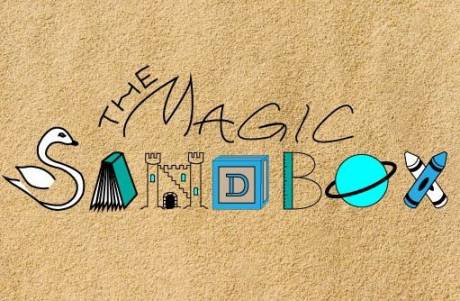 (Submitted graphic and photo.)
Kids all across the country can be part of "The Magic Sandbox," an interactive online magazine for kids, which encourages community involvement, providing a positive and safe environment for kids ages 4 to 14.
Kids can submit images of creative projects, videos of talents, short stories and become a junior reporter.
"We wanted to have children be the ones to submit material, with parent approval, about things they are excited about," co-creator Sarah Wessel said.
Co-creators Wessel and Kim Whitehead went to high school together and have been friends since. They launched "The Magic Sandbox" on June 15.
The idea for magazine started in Alexander, after Wessel's daughters brought home magazines to sell as a fundraiser for school. Wessel and Whitehead were unimpressed with the "fun and educational" options and their lack quality content.
"We thought we could do better and it sparked something in us," Wessel said.
Whitehead is the creative side of the online publishing enterprise, making graphics and doing Web design, and Wessel does the marketing and editing.
"We make a really good partnership because we balance each other out," Wessel said.
They had also discussed creating a hard copy of the magazine, but ultimately decided Internet-only was the way to go.
"Kids love electronics," Wessel said. "Instead of putting another site on there where they are exposed to danger, we wanted to make a safe environment."
Users are not able to contact each other directly but can send a message to "The Magic Sandbox" email, and they will pass the message along.
"The Magic Sandbox" has received submissions from kids in New York, Florida and Maryland. Wessel is hoping one day they have submissions from every state.
"We're hoping to expand in the future as far as our exposure," Wessel said.
Currently, there are three junior reporters in Genesee County and Wessel said they are always looking for more. The junior reporters, Noah, 6, Anabelle, 9, and Jasmine, 13, get a press pass sent from "The Magic Sandbox" and cover an event.  
One day, Wessel hopes there will be junior reporters across the country.
Wessel hopes kids will go on backyard field trips and share their experiences.
"Simply going on a backyard field trip wherever they may live is going to give kids who can't travel or get across the states, (a chance) to see new things," Wessel said.
UPDATED July 2: We neglected to include contact information about this children's opportunity. Here it is: Please check out the website at themagicsandbox.com and email any submissions or questions to [email protected]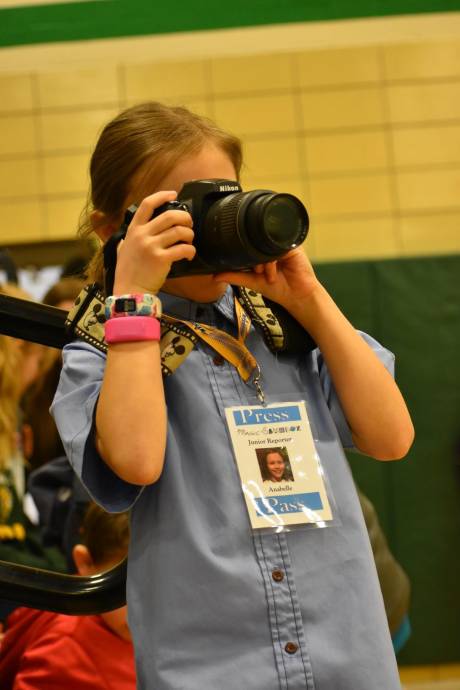 Junior reporter Anabelle, 9, attended a local cheerleading competition to find out what it takes to be a cheerleader.
June 27, 2018 - 5:48pm
#1
Is there a link to the online magazine? How does a child become a part of this?
July 2, 2018 - 12:56pm
#2
Hi Michelle,
Please check out the website at themagicsandbox.com
and email any submissions or questions to [email protected]
Sarah