March 4, 2022 - 3:30pm
Biscaro is back. Batavia businessman looks to develop 30 duplex homes off Lake Street in Village of Le Roy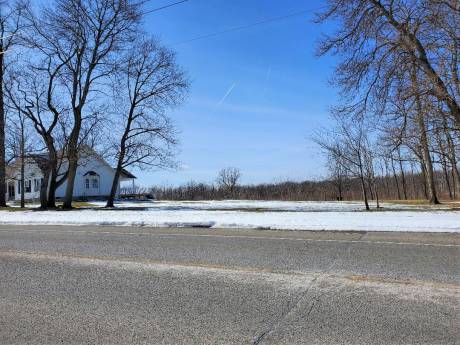 Less than four months after being turned back in an effort to build and operate a 50-and-over patio home development off East Avenue in the Village of Le Roy, Batavia entrepreneur Eric Biscaro has his sights set on another location – this one on Lake Street (Route 19), just south of the transfer station on West Bergen Road.
Biscaro, speaking to The Batavian today, said he sees many more "positives" going into his second attempt to put up 30 duplex homes (60 living units) that will mirror in many respects his Clinton Crossings Adult Patio Homes on Clinton Street in the Town of Batavia.
"I don't have to get a zoning change for this one so there's a lot less to be done," he said. "I mean, it's easier with no zone change. The zone change is what made it a big deal."
The new proposal calls for the homes to be built on 16 acres off Route 19 in an area already zoned R-3 (Residential) and Biscaro would need only a special use permit from the village for a multi-family development.
In his previous proposal, he needed to persuade the Le Roy Village Board to approve a zoning change from Residential to Planned Unit Development – something that never made it to the floor due to ongoing opposition by residents of East Avenue, Orchard Drive and Poplar Lane.
Le Roy Village Mayor Greg Rogers today said that Biscaro already has approached the board and the response of the trustees at the meeting was favorable.
"In this case, it's a wide open space and there's really no through traffic, which was one of the concerns before," Rogers said. "Also, there should be no water runoff problems (another issue with the East Avenue idea). It's got a little natural buffer there because it's downhill from the houses on Lake Street."
Rogers said the village will have no financial stake in the project, unlike the last proposal where the village was going to contribute to the cost of extending East Avenue for single family homes.
No single family homes are included with the new project.
"Really, I think this is a lot better but you never know. You're probably always going to have opposition from somebody," Rogers added. "We'll see what happens. I'm never too optimistic, and I'm never too down."
Biscaro said he has a tentative agreement with the Warsaw couple that owns the land – "as long as I get the approvals," he noted – and said the process will start next Thursday when the referral goes to the Genesee County Planning Board.
A member of the planning board, Biscaro said that he will recuse himself from the proceedings.
After that, the proposal will go to the Le Roy Town Planning Board and then back to the Village Board.
Next week's Genesee County Planning Board meeting (via Zoom) lists 11 referrals, including the return of the solar energy systems proposed for Stafford, a new warehouse at Apple Tree Acres business park in Bergen, two new drive-through restaurant/retail buildings in the Town of Batavia, a new solar energy systems local law for the Town of Batavia, and area variances for a new bio-gas production facility, also in the Town of Batavia.
Previously: Le Roy Village Board rejects Batavian's bid to develop senior housing community, single-family building lots
Photo at top: Street view -- looking west from 143 Lake St. (Route 19) in the Village of Le Roy to the vacant lot where Eric Biscaro is proposing a senior patio home development. Photo by Mike Pettinella.
Photo at bottom: Overhead view of the parcel (outlined in blue) with Lake Street at the bottom and West Bergen Road to the right.