December 3, 2019 - 7:47am
Durin Rogers to be sworn in as City Court judge on Dec. 20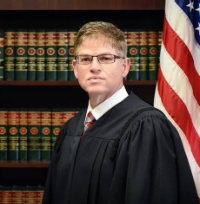 Submitted photo and press release:
Durin B. Rogers, formerly the part-time judge for the City of Batavia, will assume the role and responsibilities as Batavia's next full-time City Court Judge.
Rogers was elected to the full-time position on Nov. 5 and will take over on Jan. 1 for Judge Robert Balbick who will retire at the end of the year. 
The swearing-in ceremony will take place at noon on Friday, Dec. 20 in the Batavia City Courtroom located in the Genesee County Courts Facility, 1 W. Main St., Batavia.
All are welcome to attend.