February 11, 2019 - 11:00am
Gibson explodes for 290-300--828 in County Line Stone League at Scopano's Lanes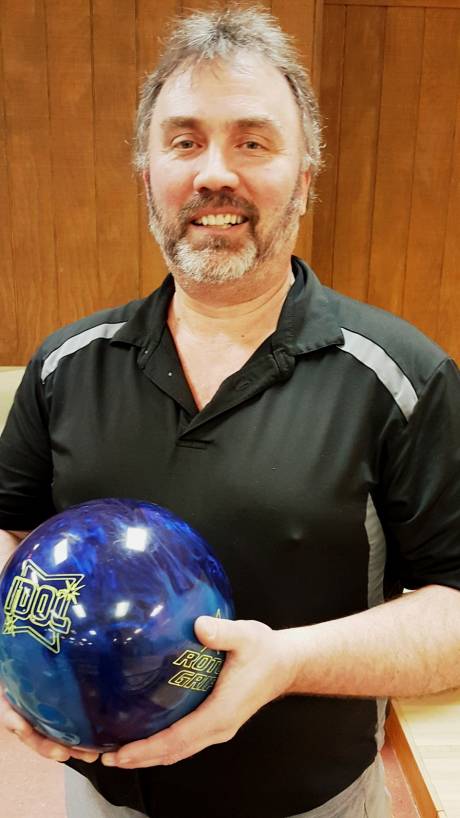 Armed with a new ball, the Roto-Grip Idol Pearl, Oakfield's Scott Gibson put on an impressive array of striking power last Wednesday night in at his hometown Scopano's Lanes.
The 54-year-old right-hander rolled 32 out of a possible 36 strikes -- including the last 23 in a row -- for a sparkling 238-290-300--828 series on lanes 3-4 in the County Line Stone League.
Gibson said he got the ball a couple weeks ago and had it drilled by Tom Allis of Medina.
He had nine strikes in the first game and, following a nine-spare in the first frame of game two, he never missed the pocket -- and carried every shot -- the rest of the way.
The 828 is his second USBC-certified 800 series (the first was an 810 at Scopano's in November 2000) and he now has eight 300 games.
In other recent bowling action, Jerry Blair of Le Roy recorded a 299 game en route to a 740 series on Jan. 31 and followed that up with a 279--703 series on Feb. 7 in the Thursday Night Men's League at Legion Lanes, and Matt Balduf of South Byron posted a 290 game in the Toyota of Batavia League at Mancuso Bowling Center in Batavia.
For a list of high scores, click on the Pin Points tab at the top of this page.
Watch for a report of Sunday's finals of the Genesee Region USBC Masters Tournament later today.