December 29, 2016 - 2:07pm
Mancuso Bowling Center hosts Liberty Partnership outing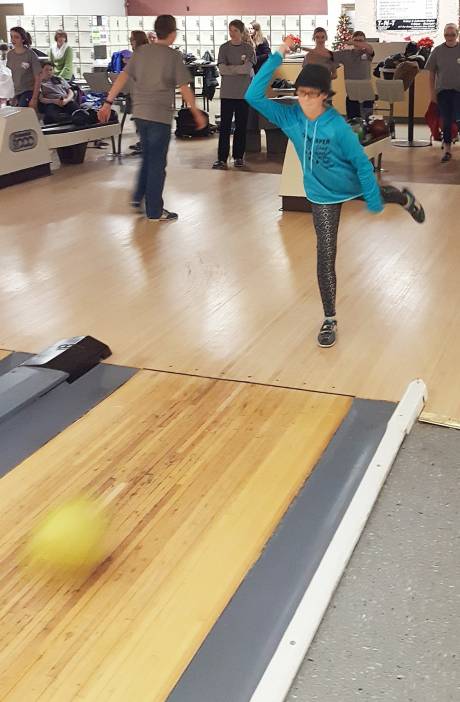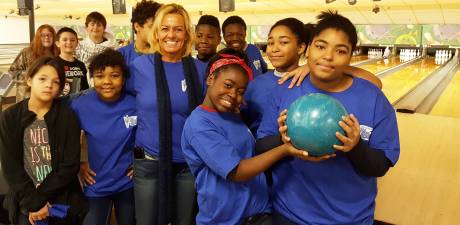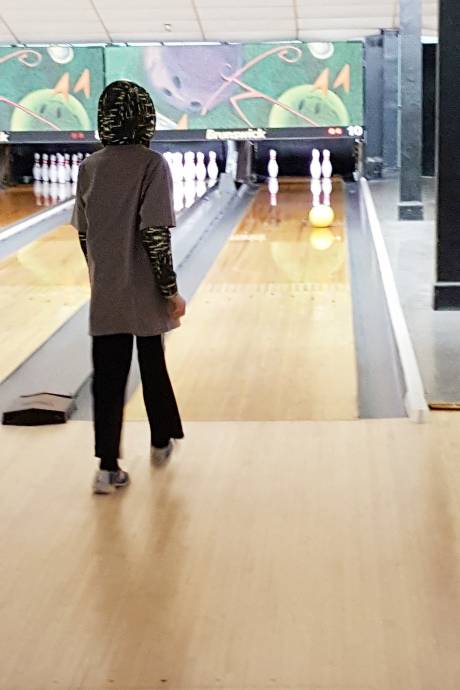 About 50 students from Batavia High School, Batavia Middle School, Byron-Bergen Central School, Albion Central School and Medina Central School took part in a recreational field trip this afternoon (Thursday) at Mancuso Bowling Center in Batavia. They participated in the Liberty Partnership Program, which is coordinated by Genesee Community College in conjunction with the NYS Department of Education.
Mary Ann Bowman, program director, said the outing provided an opportunity to "keep the students connected" while school is in recess. The students bowled two or three games and enjoyed pizza and pop during their time at the East Main Street facility.
The Liberty Partnership Program, in its 28th year, provides service to students in public and non-public schools grades five through 12 in an effort to maximize high school graduation and to encourage them to pursue higher education or post-secondary vocational training.
The Program promotes collaboration between colleges and universities, community based organizations, school districts, parents, volunteers, businesses and industry in providing comprehensive services for students to enter the workforce prepared with the necessary skills to be successful.
Liberty Partnership provides the following services: Academic/Personal Advisement, Homework Assistance, Career Awareness, Cultural and Enrichment Activities, Family Casework, Mentoring, Home Visits, Parental Involvement, Service Learning Projects/Civic Duty, Preparedness and College Tours and Summer Programming.
Photos -- From the top: Batavia High School students; Novalee Pocock, B-B fifth-grader; Batavia Middle School students with caseworker Kristen Calarco-Gomez; Jayden Doyle, B-B eighth-grader.