March 16, 2022 - 12:50pm
With an agreement to buy O'Lacy's in hand, Christiano promises continuation of the Irish pub theme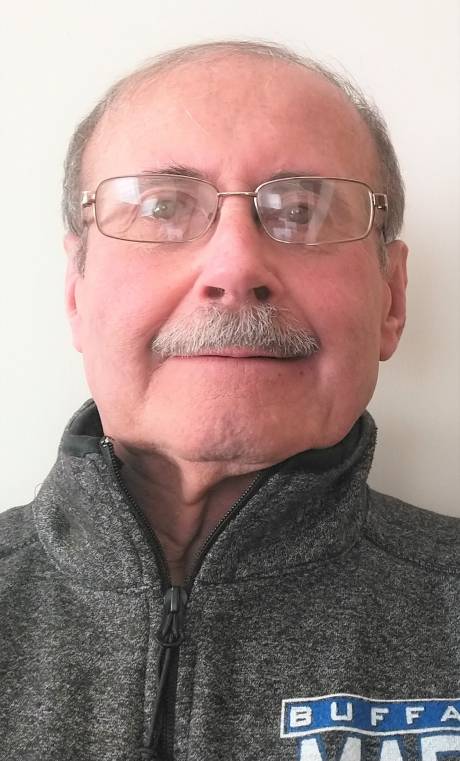 More than anything else, Batavia businessman Roger Christiano wants people to know that the "quaint, authentic atmosphere" that defines O'Lacy's Irish Pub will continue when he assumes ownership of the establishment at 5 School St.
"We won't be changing anything, but actually will make things better with some new menu items and sprucing the place up a bit," Christiano said this morning. "Everything that Kent Ewell has done for 25 years, I promised to retain."
Christiano and Ewell have agreed to terms for the former to purchase O'Lacy's, which was founded on April 15, 1997, and has been a popular bar/restaurant ever since.
He said his plans are to paint the interior, sand the floor and put in new furniture.
"The only thing I'm going to do is take all the stuff off the walls and when we're done, all of Kent's Irish artifacts are going back up," he said.
On Monday night, the Batavia City Council found no reason to not accept a liquor license application from Christiano.
For his part, Ewell informed the public that O'Lacy's is gearing up for St. Patrick's Day on Thursday and for its 25th anniversary celebration next month.
Ewell, via social media, sent a message to "our wonderful, loyal patrons:"
By now you probably have seen or heard that O'Lacy's Irish Pub will be sold in the near future. However, several contingencies must be met, one being a liquor license which can take 60-90 days or more (for issuance by the New York State Liquor Authority).
As we celebrate our 25th year in business, one of the most important things to us is maintain the quaint, authentic atmosphere we have here at O'Lacy's Irish Pub. We promise as we near completion of the sale, we will keep everyone informed. Until then, it is business as usual as we celebrate St. Patrick's Day and many upcoming 25th anniversary festivities! Come celebrate with us at O'Lacy's!
We thank you very much for all your support and understanding.
Sláinte! (Health, an Irish drinking toast).
Christiano said he has been a customer of O'Lacy's since it opened.
"I like the place and I have a good crew that's going to run it for me," he said. "My son-in-law (Michael O'Donnell) is going to be included and our two employees that have been long-standing employees at O'Lacy's."
A former owner of a Verizon Wireless store, rental houses/apartments and self-storage units in the Geneseo and Leicester areas, Christiano, 74, now is devoting his attention to the bar/restaurant business. He owns Rookies Sports Bar & Grill in Rochester and Knuckles Knockout Grill in Chili and is close to buying another sports bar near Tinseltown in Gates.
"I just wanted to try something different … so I told my wife (Sharon) that I'd like to buy a sports bar," he said, referring to the purchase of Rookies in 2019. He bought Knuckles last year.
He said COVID-19 put a major stress upon his businesses.
"I bought this big place (Rookies) and then the pandemic hit. If I didn't have all my business expertise, I don't know if we would have made it," he said. "It was tough getting through – being closed for three months, but fortunately Rookies had a huge takeout business."