March 17, 2023 - 12:13pm
WROTB board awards bonuses to senior management in light of last year's record earnings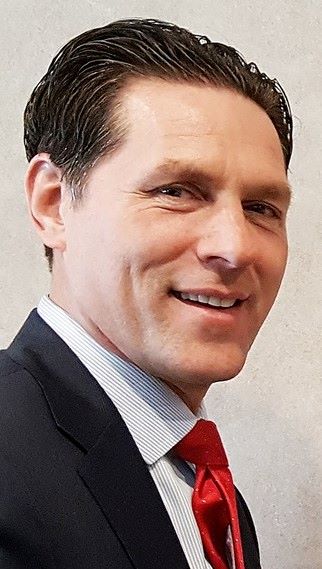 While acknowledging the difference between private enterprises and not-for-profit businesses, the chairman of the Western Regional Off-Track Betting Corp. board of directors on Thursday defended the awarding of $30,000 in bonuses to the public benefit company's senior management team.
At its January meeting, the board unanimously (by a 13-0 vote) passed a resolution to award "a discretionary bonus" to President/Chief Executive Officer HenryWojtaszek (photo at left) in the amount of $12,000 and to Chief Financial Officer Jacquelyne Leach (photo at right), Vice President/Operations Scott Kiedrowski and Vice President/Administration William White in the amount of $6,000 each.
Board Chairman Richard Bianchi said the bonuses were justified in light of leadership's role in guiding the corporation to record revenues and earnings distributions to its 17 member municipalities in 2022.
According to figures supplied by WROTB, credits played (on the gaming floor) topped 1 billion for the first time ever, with net win (revenue) hitting a record $75 million. From that, nearly $8.5 million was earmarked for distribution to the municipalities – up more than $2.5 million from 2021.
"Determining executive compensation in a public benefit corporation can be challenging as you need to balance paying for performance against the fact that we must be mindful of public dollars," Bianchi said. "But, we are also in a very competitive gaming industry. We have to compete for executive talent."
Bianchi revealed that the board hired an outside compensation firm, Burke Group of Rochester, to review the pay scale and make recommendations.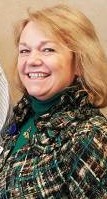 "They found, based on revenue, responsibility and successful performance, that our team was below the median in pay in the industry," he said. "Burke made suggestions that we are following, which we think are both fair and reasonable."
He noted that the WROTB senior management team "is one that would be prized by any privately held company and would be proud to have."
"In the private sector, these people all would be $250,000 to $500,000 per year executives," he offered. "Though they earn a fraction of that, our bonus plan is a way to acknowledge their incredible contribution to our success and do so cost-effectively."
Salaries for the four, as approved by the board, for 2023 are as follows:
Wojtaszek, who started with the company in 2010 as general counsel before taking over as CEO in 2016, $264,898.
Leach, who was hired in May 1989 as a staff accountant and worked her way up to CFO, becoming the first female officer at WROTB, $221,582.
White, who became VP/Administration in 2012 following nine years as a director and a year as VP/Human Resources, $155,168.
Kiedrowski, who became VP/Operations in 2016 after serving on the board for seven years, $155,168.
Wojtaszek's salary has increased by 38 percent over the past two years but is not among the top 25 WNY CEO salaries, despite WROTB generating revenues greater than most of the other businesses, which are primarily in the healthcare sector.
Wojtaszek said that all 392 WROTB employees, plus the 20 who work for Hart Hotels but are paid by WROTB, have benefited financially as a result of the corporation's successful year.
He disclosed that he approved merit raises to 20 employees and bonuses to two Hotel at Batavia Downs employees. In negotiations, union employees received a 4 percent raise – "our highest yet," he noted.
"We've established a brand name that is synonymous to quality and great customer service," Wojtaszek said. "And it's all because of the hard work of our employees."
Batavia Downs Gaming, Hotel at Batavia Downs and harness track is the hub of the organization, which also has off-track betting locations throughout Western New York. Most recently, Wojtaszek oversaw the Park Road Reconstruction Project, which features numerous enhancements on the property, and the purchase and refinancing of the hotel.
INVESTIGATIONS INTO OPERATIONS CONTINUE
On another front, inquiries into certain practices at WROTB continue, Wojtaszek said, adding that management and the board are cooperating fully with the Federal Bureau of Investigation and the New York State Comptroller's Office.
"We've given them any and all documents requested and, beyond that, have made policy and procedural changes per their recommendations," he said, referring to the state Comptroller's probe into gold-plated health insurance for directors, suites at Buffalo Bills and Sabres games and reimbursement for using company vehicles. "We brought in a regulatory compliance firm – consultants who recommended how to improve our operation, and we have followed that advice."
In December, the board approved a $20,000 contract with Personius Melber LLP of Buffalo to represent employees who have been questioned by investigators.
Reached by telephone yesterday, Rodney Personius said the employees in question "are not targets or subjects of any investigation but those who the organization (WROTB) wanted to be available for interviews."
"OTB thought it would be appropriate for them to have a lawyer," he added.
Personius said he did not wish to comment on what was discussed in the interviews, noting that between five and 10 employees were interviewed.
A lawsuit filed by an attorney representing Michael Nolan, a former WROTB chief operating officer, was dismissed due to time restraints last year but reportedly will be refiled.
Nolan is claiming that his federal First Amendment rights were violated when he alleged that he was retaliated against by WROTB leadership for speaking to federal agencies about alleged improper practices at the Batavia-based corporation.
The attorney representing WROTB issued a statement today supporting Wojtaszek's contention that the corporation has cooperated with authorities.
"Since 2018, my firm instruction from the WROTB board of directors has been to cooperate with all agency requests for information and document subpoenas," said Terrence Connors, partner, Connors LLP of Buffalo. "We have accomplished that goal, and no state or federal agency has ever advised that WROTB or any of the officers or directors is the target of any investigation for wrongdoing.
"In addition, WROTB has voluntarily engaged a prestigious compliance company staffed by compliance experts and a former FBI agent to review practices and policies and implement any necessary changes.  While there have been rumors and speculation, WROTB continues to return record profits to the 15 counties and the cities of Rochester and Buffalo."