November 29, 2015 - 5:07pm
Angela Jazwiecki
posted by
Ronald Konieczny
.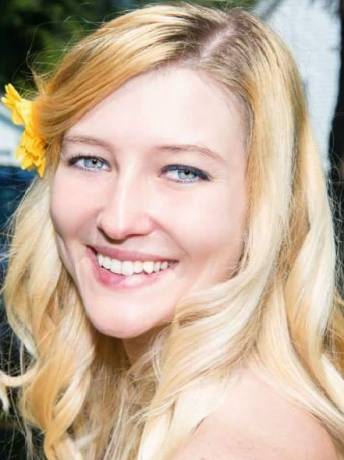 Angela Jazwiecki, 24 of Rochester and formerly of Batavia, passed away unexpectedly on Saturday (November 28, 2015) at her residence.
She was born in Batavia, NY on April 19, 1991, a daughter of Lisa Burns of Batavia and James (Jennifer) Jazwiecki of Akron.
Angela was a 2009 graduate of Notre Dame High School where she played soccer and track. She was also a graduate of Monroe Community College. Angela was employed by Wegmans in Rochester as a Pharmacy Tech. She enjoyed playing the flute and had a love for cats.
She was a granddaughter to the late Robert Burns and Jerome Jazwiecki.
Surviving beside her parents are her brother, Robert Burns of Batavia. Sister, Emily Jazwiecki of Akron. Maternal grandmother, Muriel Burns of Batavia. Paternal grandmother, Jeanette Jazwiecki of Akron. Boy friend, Kyle Scalzo of Rochester and several aunts, uncles and cousins.
Family and friends are cordially invited to share thoughts, condolences and fond memories on Wednesday (Dec. 2nd) from 4-7pm at the J. LEONARD MCANDREW FUNERAL HOME, LLC, 2 Bogue Ave., Batavia. Her Mass of Christian Burial will be Thursday 11:00am at St. Maximilian Kolbe Parish, Church St, East Pembroke. Burial will be in St. Teresa's Cemetery, Akron.
Memorial contributions may be made to Notre Dame High School, 73 Union St., Batavia, NY 14020 or Volunteers for Animals, P.O. Box 1621, Batavia, NY 14020.
Expressions of condolence may be shared with the family at: www.mcandrewfuneralhomes.net.
ARRANGEMENTS WERE ENTRUSTED TO THE J. LEONARD MCANDREW FUNERAL HOME, LLC, 2 BOGUE AVE., BATAVIA, NY 14020. RONALD KONIECZNY II, DIRECTOR.