December 2, 2015 - 4:48pm
The Honorable Glenn R. Morton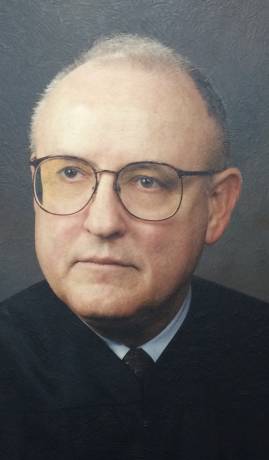 The Honorable Glenn R. Morton, 81, of Batavia passed away Tuesday December 1, 2015 at United Memorial Medical Center. He was born on September 27, 1934 in Batavia to the late Russell and Anna (Rogan) Morton. He is preceded in death by his brother Russell Morton.

Glenn was a devoted husband and family man along with accomplishing so many things in his life and devoted a lot of his time and effort locally to many clubs and organizations in and around Western New York, most notably; Board of Directors for Genesee Community College (GCC) foundation, Board of Trustees for GCC, and instrumental in creating GCC's College Village (student housing); former member of Genesee County Legislature; former Town of Batavia Supervisor; graduated National Trial Judges College at the University of Nevada; former Director of the YMCA; an officer of the Lion's Club; a 4th Degree member of Knights of Columbus; a member of ABA, NYSBA, Genesee County Bar Association; Erie County Police and Judges Association; Genesee County Magistrates Association; Batavia Elks Club (former officer); Genesee Fish and Game Protective Association; the American Legion; Boy Scouts Council (former President); former Assistant District Attorney; United States Navy, J.A.G. Corps (Admiral's Staff); Retired Supreme Court Justice; Genesee County Chamber of Commerce; at one time Glenn held all three court positions (County, Surrogates, and acting State Supreme); and belonged to the Holland Land Office Historical Society.

Glenn is survived by his loving wife Joyce (Attardi) Morton; children Glenn (Dana Rizzotto) Morton III of N. Tonawanda, Timothy-Jay Morton of Trnava, Slovakia and M. Rogan (Joseph Cardinal) Morton of Buffalo; sister Marilyn Morton of Plattsburgh; grandchildren Carly and Camden Cardinal and nieces Melissa Clark and Katherine Nicoletti.

Family and friends are invited to call on Saturday December 5, 2015 from 12:00-2:00PM & 4:00-7:00PM at Gilmartin Funeral Home & Cremation Company, Inc. 329-333 West Main St. Batavia, New York 14020. A 9:30AM Funeral Service will be held on Tuesday December 8, 2015 at Resurrection Parish (St. Mary's) 18 Ellicott Street Batavia. He will be entombed in St. Josephs Mausoleum in Batavia.

Due to family allergies flowers are gratefully declined. In lieu of flowers memorials may be made to United Memorial Medical Center Foundation www.ummc.org/foundation. For more information please call 585-343-8260 or to leave a message of condolence please visit www.gilmartinfuneralhome.com. Arrangements completed by Gilmartin Funeral Home & Cremation Company, Inc. 329-333 West Main Street Batavia, New York 14020.