December 2, 2015 - 4:55pm
Norman D. "Don" Ball
posted by
LaVern Falcone
.
LeRoy ~ Norman D. "Don" Ball, age 69, of Selden Road, tragically passed away at home Tuesday morning, Dec. 1, 2015.
     He was born July 12, 1946 in Batavia, a son of the late Norman and Nina Hale Ball.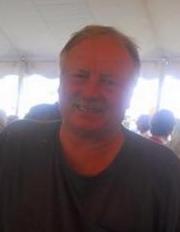 Don will be remembered by his family as a very caring and loving father, grandfather, brother and friend, who would do anything for anyone.  He was also a proud Vietnam Veteran, having served with the U.S. AirForce. 
     He is survived by his children, Cherie (Craig) Wessel of LeRoy, Jeanette Keating of Spencerport, Ryan Ball of LeRoy and Shawna (Ken) Geil of Spencerport; his sister, Carolyn (William) VanHouter of Rochester, his brother, Charles (Cindy) Ball of Churchville; seven grandchildren, along with several nieces, nephews, cousins and dear friends.
     Family and friends may call on Saturday, Dec. 5 from 10 ~ 12 PM at the Falcone Family Funeral & Cremation Service Inc., 8700 Lake Rd. (Rt. 19), LeRoy, where funeral services will be held at 12:00 PM.  Interment in Stafford Rural Cemetery with military honors will follow.
     Your memories and condolences may be shared with Don's family at www.falconefuneralhome.com.
     Mr. Ball and his family are being cared for by the Falcone Family Funeral & Cremation Service Inc.  585-768-2400