Image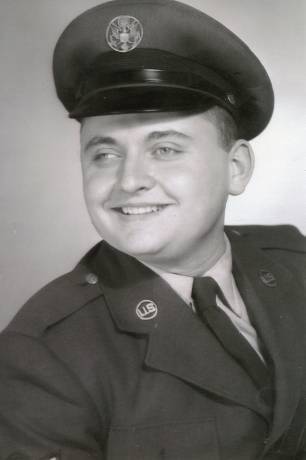 Batavia
- John A. Orlando, 82, of Batavia, a District Sales Manager at Gannett Rochester Newspapers in Rochester, died Saturday, December 5, 2015 at New York State Veteran's Home, in Batavia.
Mr. Orlando was born April 13, 1933 in Batavia, the son of the late John G. and Marie (Kissell) Orlando.
He served in Korea with the US Air Force from 1954 to 1958.  He was a member of St. Mary's Church where he had served on the Altar Society.  He played tuba in various bands around the county and enjoyed cars and watching airplanes.  He had volunteered at St. Mary's School and had worked in auto and insurance sales in the past.
He is survived by his wife, Marilyn (Pratt) Orlando, whom he married August 11, 1962; 2 sons, Barry John (Ekaterina) Orlando of Painted Post and Robert Orlando of Caledonia; a daughter, Denise (Gary) Guiste of Chili, 5 grandchildren, Karissa Guiste, Steth Orlando, Devin Orlando, Nathan Orlando and  Austin Orlando; and several cousins.
Friends may call on Thursday from 10 to 11:30 a.m. H.E. Turner Funeral Home, 403 E. Main St., Batavia.   Mr. Orlando's Mass of Christian burial will be at 12:00 p.m. Thursday at St. Mary's Church, 18 Ellicott St., Batavia.  Burial will be in St. Joseph's Cemetery.  In lieu of flowers, memorials may be made to Resurrection Parish, 303 East Main Street, Batavia, NY 14020. Please leave a condolence, share a story or light a candle at www.bataviafuneralhomes.com.