December 14, 2015 - 8:10am
Russell Charles Fugle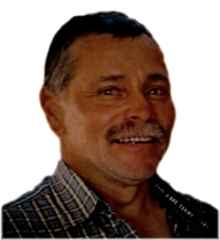 Russell Charles Fugle, 52, of Woodruff, South Carolina, originally from Attica passed away on Sunday November 29, 2015.  Russ was the son of George "Burt" and Virginia A. (Kriger) Fugle. 
Russell was a Turf Technician with Elite Turf, Inc. in Greer, SC owned by his brother Jeff Fugle.  He loved to deer hunt and go fishing.  While living in South Carolina for many years, he also helped many people work on and around their homes.
In addition to his parents, Russ is survived by his brother Jeff (Shirley) Fugle, a nephew Evan Fugle and his family and a niece Carissa Fugle all of Duncan, SC; a son, Josh Kelsey and his mother Belinda of Alexander and family members Rena and Gene DeMay of Batavia along with aunts, uncles and cousins who also survive.
Family and friends are invited to call on Friday December 18, 2015 from 6:00-8:00pm at Marley Funeral Home, LLC. 135 Main Street Attica, New York 14011. An 11:00AM Memorial Service will be held on Saturday December 19th at St. Maximillian Kolbe RC Parish 8656 Church St. East Pembroke, New York 14056 by Father Jim Fugle along with Rev. Cindy Beth Klopfer McCune.  Everyone is invited to attend the luncheon directly following the service at the adjoining banquet hall.
Memorials may be made to the Trinity United Methodist Church 75 Main St. Attica or St. Maximillian Kolbe RC Parish P.O. Box 278 Corfu, NY 14036. For more information please call 585-591-1212 or to leave a message of condolence please visit www.marleyfuneralhome.com. Arrangements completed by Marley Funeral Home, LLC. 135 Main Street Attica, New York 14011.