December 24, 2015 - 9:26am
David "DJ" Beehler, Jr.
Oakfield – David "DJ" Beehler, Jr., 37, of Oakfield, passed away on Tuesday, December 22, 2015.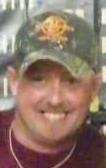 DJ was born August 2, 1978 in Brockport, the son of Bonnie Fee Beehler of LeRoy and the late David Beehler, Sr.
A past member and captain of the Pavilion Fire Department, DJ was a current member of the Elba Fire Department and was EMT certified. He loved riding his motorcycle and was a member of ABATE of New York Motorcycle Club.
A longtime and well-known DJ in the area, he loved his music, mud-racing and participating in demolition derby's. He was a member of the Moose Club #1132 in LeRoy.
Above all, DJ loved his family, making those around him laugh and smile. His family will remember him for his selfless giving nature and his playful, mischievous side.
Surviving along with his mother are his children, Aprile and Kodi Beehler, Michael Pfendler and Abigail Russell, all at home; his fiancée, Jennifer Cardinali of Oakfield who he was to marry on October 8, 2016; three sisters, Colleen Sortore of Batavia, Tonya (Jason Raffel) Lichti and Jennifer (John Lyons) Andrews, both of LeRoy; nieces and nephews,  Tyler Andrews, Keegan Sortore, Brianna Sortore, Kayla Lichti, Emma Andrews and Karmyn Lyons and numerous aunts, uncles, cousins and loving friends.
Friends may call on Monday from 3 to 7 p.m. at the H.E. Turner & Co. Funeral Home,  403 East Main St., Batavia, where DJ's fireman's service will be held at 7 p.m. His services will be held at 10 a.m.  Tuesday at Grace Baptist Church, 238 Vine Street, Batavia.  He will be laid to rest in Fairview Cemetery, Pavilion. In lieu of flowers, please consider memorials to the Elba Fire Department, P.O. Box 58, Elba, New York 14058. To leave a condolence, share a story or light a candle, please visit www.bataviafuneralhomes.com.