Image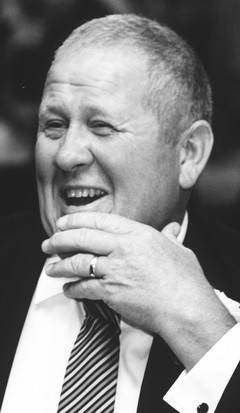 Joseph Paul Nicosia, 55, of Corfu, passed away suddenly on December 23, 2015 at Millard Fillmore Suburban. Born in Cheektowaga, NY, on February 25, 1960 to Kathryn (Spring) Nicosia and the late Emmanuel Nicosia.
Joe was a 1978 graduate of Akron High School. He worked as a Heavy Equipment Operator for Northeast Diversification (Paving) in Lancaster for many years. An avid outdoorsman, Joe loved hunting, riding his Harley, and snowmobiling.  He was a member of the Genesee Sno-Packers.
Joe was a devoted husband, father, brother, uncle, godfather, and friend.  He took great pride in his family and loved making people laugh.
Besides his mother Kathryn, Joe is survived by his wife, Patti (Waite) Nicosia; his sons, Joseph (Kim) Nicosia of Batavia; Eric Leffel of Indian Falls; his daughter, Michelle (fiancé Mike Hope) Nicosia of Tampa, FL; his brother, David Nicosia of Akron; sister Mary Jo and the late Robert Janiszeski of Akron; sister Debra and the late Chuck Rebmann of Akron; mother-in-law Jean Waite, and the late Bill Waite; brothers-in-law, Larry Waite of FL, and Scott (Robin) Waite of Corfu; sisters -in-law Gail (Stephen) Mulleavy of VA, and Peggy (Patrick) Weissend of Corfu. Several nieces and nephews also survive him.
Friends and relatives may call from 2:00 – 4:00 p.m. and  6:00 – 8:00 p.m. on Tuesday, December 29, 2015, at the Ross Funeral Home of Akron, LLC.;10 Eckerson Avenue, Akron, NY 14001 where a Funeral Service will be held at 8:00 p.m.
Charitable contributions may be made in Joe's memory to: Genesee Sno-Packers, P.O. Box 62, Oakfield, NY 14125.