February 4, 2016 - 1:54pm
Russell R. Stent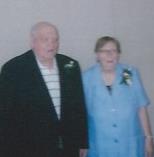 Batavia - Russell R. Stent, 74, of Batavia, passed away Thursday, (February 4, 2016) at Unity Living Center at St. Mary's, in Rochester.
Mr. Stent was born March 16, 1941 in Batavia, a son of the late Stanley and Martha (Herrick) Stent.
Russell will be remembered as an extremely hard worker.  He enjoyed spending time with his family, going to car shows and watching movies.
He is the husband of Imogene (Goodenbury) Stent.  The two spent 57 wonderful years together.
Along with his wife, he is survived by a son, Stanley (Diane Nicholas) Stent of Batavia; and a daughter, Mary Schwartz of Oakfield.  Also surviving are a grandchild, 4 step-grandchildren, and 2 step-great-grandchildren.
He is preceded in death by a daughter-in-law, Heather Stent and an infant brother, John Stent.
Friends may call on Saturday from 3 to 4 p.m. at H.E. Turner & Co. Funeral Home, 403 East Main St., Batavia, where Russell's Funeral Service will immediately follow calling at 4 p.m.  In lieu of flowers, memorials may be made to the National Kidney Foundation, Serving Upstate New York, 15 Prince Street, Rochester, NY 14607.  Burial will be in Grand View Cemetery, Batavia.
Please leave a condolence, share a story or light a candle at www.bataviafuneralhomes.com.