February 5, 2016 - 4:40pm
Melchiora "Millie" Pilato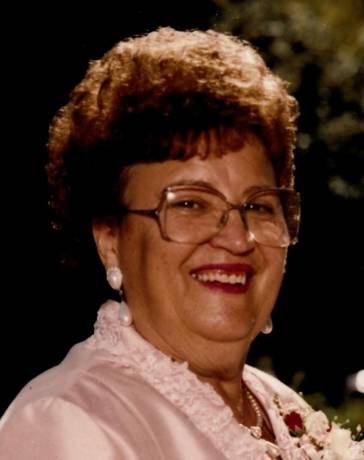 Melchiora "Millie' Pilato, 85, of Batavia passed away peacefully on Friday February 5, 2016 at United Memorial Medical Center in Batavia. She was born on September 8, 1930 in Realmonte, Italy to the late Giuseppe & Anna (Zambito) DiSalvo.  
In addition to her parents, Millie is predeceased by her loving husband Calogero "Charlie" Pilato who passed away in 1988; a sister Giovanna Tutino; brothers in law Guiseppe Coco and Frank Pilato; sisters in law Rosina DiSalvo and Josephine Coco.  
Millie enjoyed cooking and baking many Italian specialties, especially "Millie's" Pizza and Ossi di Morte cookies.  She was a seamstress for Alexanders Department Store in Batavia and her passion for sewing began in Italy where she was trained.  Millie was known for her love of God in her life, those that loved her knew they would always be fed and prayed for.  She was member of St. Anthony's Church, Notre Dame Prayer Group, St. Joseph's Table, the Alter and Rosary Society, St. Nick's Club along with St. Michael's Society.
She is survived by her three daughters; Paula (Thomas) Pilato Mullen of Virginia Beach, Anna Pilato of Fairfax, VA and Josette Pilato of Batavia; brothers Franceso DiSalvo of Penfield and Antonino DiSalvo of Italy; brother in law Alfonso Tutino of Italy, sister in law Antonina Pilato of Fairport, brother and sister in law Dr. Philip and Frances Pilato of Camp Hill, PA; her beloved granddaughter Katherine Elizabeth Mullen of VA along with many nieces And nephews.
Family and friends are invited to call on Monday February 8, 2016 from 3:00PM-7:00PM at Gilmartin Funeral Home & Cremation Company, Inc. 329-333 West Main Street Batavia, New York 14020. A 9:30AM Mass of Christian Burial will be held Tuesday February 9, 2016 at Resurrection Parish (St. Mary's) 18 Ellicott St. Batavia, NY 14020. She will be entombed in St. Joseph's Mausoleum in Batavia.
In lieu of flowers, memorials may be made to the family. For more information please call 585-343-8260 or to leave a message of condolence please visit www.gilmartinfuneralhome.com.  Arrangements completed by Gilmartin Funeral Home & Cremation Company, Inc. 329-333 West Main Street Batavia, New York 14020.