February 7, 2016 - 12:31pm
Donald L. Norton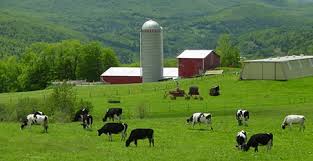 Donald L. Norton, 86, of West Bethany passed away Friday February 5, 2016 at Crossroads House in Batavia surrounded by his loving family. He was born in Bethany, NY on August 30, 1929 a son of the late Jesse and Ethel (Tapp) Norton.
Donald is predeceased by his wife Marlene (Burg) Norton who passed away July 2, 1994 and his son Thomas who passed away June 2, 2006.  He is also predeceased by his brothers George and Richard Norton and his sister Doris Lewis.
Donald was a lifelong dairy farmer on the family farm in West Bethany, working up until this past September.  He was a member of the West Bethany Baptist Church.  He enjoyed gardening, watching Westerns, chicken barbecues, and spending time with his children and many grandchildren.
Donald is survived by his children; Suzanne (Mark) Hulme of Nescopeck, PA, Christine (Kevin) Hollenbeck of Churchville, NY, David (Shari) Norton of Stafford, NY, Julie (Brian) Foeller of Bergen, NY, Judith (Rusty) Breton of Alexander, NY and daughter-in-law Tina Norton of West Bethany; eighteen grandchildren and seven great-grandchildren; a brother Roger Norton, a sister Evelyn Bigelow, sister-in-law Betty Norton along with many nieces and nephews.
Family and friends are invited to call on Tuesday February 9, 2016 from 4:00 – 8:00PM at Marley Funeral Home. LLC.  135 Main Street Attica, New York 14011. An 11:00AM Funeral Service will be held on Wednesday the 10th at West Bethany Baptist Church, 10333 W Bethany Rd. East Bethany, NY 14054. He will be laid to rest in West Bethany Cemetery.
In lieu of flowers, memorials may be made to the West Bethany Baptist Church 10333 West Bethany Rd Batavia, NY 14020 or to Crossroads House 11 Liberty St. Batavia, NY 14020. For more information please call 585-591-1212 or to leave a message of condolence please visit www.marleyfuneralhome.com. Arrangements completed by Marley Funeral Home, LLC. 135 Main Street Attica, New York 14011.