February 9, 2016 - 11:51am
Stanley B. Victor
posted by
Ronald Konieczny
.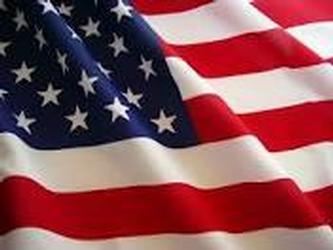 Stanley B. Victor, 99 of Akron, passed away peacefully on Saturday morning (February 6, 2016) in Marietta, Ohio.
He was born December 25, 1916 in Elkland, PA, a son of the late John and Katherine (Brzykowski) Victor.
Stan grew up in Gowanda, NY, attended Gowanda High School and graduated from St. Bonaventure University. Following college, Stan served as a WWII Army officer in the China Burma India region from 1942-1945. 
After serving our country in the United States Army, Stan moved to Akron, NY. From 1946-1979, he taught and later became the business manager for Akron Central School. He married Elaine (Schrantz) Victor in 1948 and together they built their home on Parkview Drive.
Stan was a longtime member of the Akron Lions Club (past president; past treasurer; Melvin Jones Fellow), the L. L. Tillman Post 900 of the American Legion in Akron (past commander), the Gowanda VFW Post 5007 (past commander), the VFW Newstead Memorial Post 3180, and the Buffalo Eye Bank. He served as a past president of the Akron Faculty Association and was a past president of the W.N.Y. School Business Association. Stan was a past treasurer for the Akron School Employee Federal Credit Union for 17 years. He enjoyed officiating football, woodworking, spending time with family and friends, and being a part of life in Akron, NY. 
Stan was preceded in death by his wife of 55 years, Elaine (Schrantz) Victor; parents, John and Katherine Victor; brothers, Frank Victor and John Victor and sisters, Blanche Gabel and Sally Elvin.
Stan is survived by his three children, Chet (Debby) Victor of Marietta, OH, Julie Gassaway of Atlanta, GA and Ken (Kim) Victor of North Huntingdon, PA; seven grandchildren Brian (Kate) and Paul Victor; Jaclyn and Troy Gassaway; and Jaison, Ryan, and Alyssa Victor; two great-grandchildren Owen and Tara Victor; sisters, Helen Kubasiak; Dorothy (Louis) Selan; brother, Richard (Lenora) Victor; several nieces and nephews, and many, wonderful friends.
Family and friends are cordially invited to share thoughts, condolences and fond memories on Friday, February 12, from 3-7pm at the J. LEONARD MCANDREW FUNERAL HOME, LLC, 32 John St., Akron, NY. His Mass of Christian Burial will be Saturday, 11am at Saint Teresa of Avila Church, 5571 Buell St., Akron. Interment will be in St. Teresa's Cemetery. 
For those wishing to commemorate Stan, in lieu of flowers, memorial contributions may be made to the Akron Lions Club or St. Teresa of Avila Parish.
Expressions of condolence may be shared with the family at www.mcandrewfuneralhomes.net.
ARRANGEMENTS WERE ENTRUSTED TO THE J. LEONARD MCANDREW FUNERAL HOME, LLC, 32 JOHN ST., AKRON, NY 14001. RONALD KONIECZNY II, DIRECTOR.