February 11, 2016 - 1:17pm
James Delano German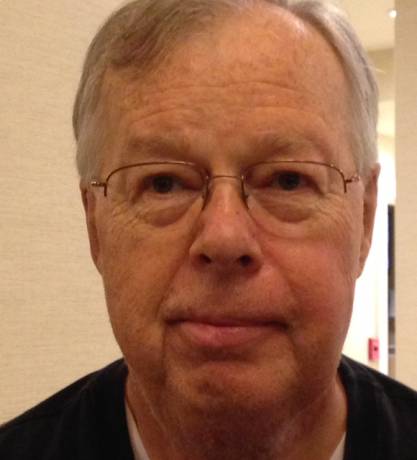 Athens, Tenn. - James Delano German, 72, of Athens, Tenn., passed away Wednesday, (February 10, 2016) at his home, in Athens.
Mr. German was born in Batavia, a son of the late James R. and Helen D. (Delano) German.
James was a past member and deacon of the First Baptist Church of Batavia.  Mr. German attended Rochester Institute of Technology where he earned both a Bachelors and Masters Degree.  He was a Finance Manager for several colleges and most recently, along with his wife, owned an H&R Block franchise in Athens, TN.  He greatly enjoyed spending time with his family.
He is survived by his wife, Maureen (Feary) German of Athens, Tenn.; two children, Melanie (Daniel) Grubb of Maryville, Tenn., and Jonathan German of Knoxville, Tenn.; three grandchildren, Burl, Jane, and Mary Grubb; a brother, David (Margie) German of Batavia, and a sister, Janet (Donald) Brinkman of Batavia.  Nieces, nephews, and cousins also survive.
Friends may call on Saturday from 12 to 2 p.m. at H.E. Turner & Co. Funeral Home, 403 East Main St., Batavia; where James' Funeral Services will immediately follow calling at 2:00 p.m. In lieu of flowers, memorials may be made to the First Baptist Church of Batavia, 306 East Main Street, Batavia, NY 14020 or the American Cancer Society, 101 John James Audubon Parkway West, Amherst, NY 14228.  Burial will be in Elmwood Cemetery, Batavia.  
Please leave a condolence, share a story or light a candle at www.bataviafuneralhomes.com.