February 19, 2016 - 4:44pm
Joseph F. Kowalczyk
posted by
Ronald Konieczny
.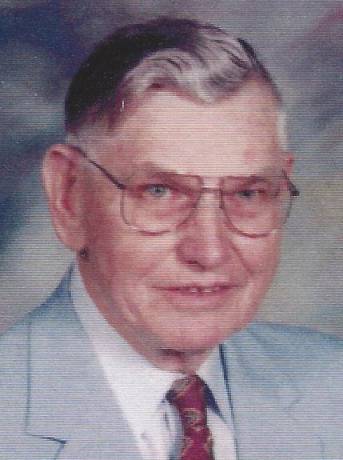 Joseph F. Kowalczyk, 93 of Batavia, passed away peacefully on Thursday (February 18, 2016) at the New York State Veterans Home in Batavia.
He was born May 4, 1922 in Batavia, a son of the late Aleksander and Wiktoria Kowalczyk.
Joe enlisted in the U.S. Navy in 1943 and served on the troop transport U.S.S. Queens, carrying troops to the Philippines, Iwo Jima and then into Japan after the peace treaty was signed. He was honorably discharged in 1945.
After returning home, he worked at Massey- Harris and then moved on to GTE Sylvania, working 25 years prior to his retirement. He loved the outdoors, especially fishing on his boat with his nieces and nephews on Silver Lake and Lake Ontario. A few fishing trips to Canada with his friend Matty Wojtczak were among his fondest memories. He will be remembered by his family and friends for his willingness to help all and his gentle sweet sense of humor. 
He was a member of the Town of Batavia Fire Department, Polish Falcons, Veness Strollo Post 1602 VFW and Ascension Parish.
He was the brother of the late Adam, John, Edward and Stanley Kowalczyk.
Survivors include 9 nieces and nephews, Richard Kowalczyk, Anne Gales, David Kowalczyk, Judith Ellis, Ronald Kowalczyk, John Kowalczyk, Ed Kowalcyk, Julieann Homsy and Christina Kowalcyk. Also survived by 9 great nieces and nephews and 11 great-great nieces and nephews.
Family and friends are cordially invited to share thoughts, condolences and fond memories on Monday (February 22th) from 4-7pm at the J. LEONARD MCANDREW FUNERAL HOME, LLC, 2 Bogue Ave., Batavia. His Mass of Christian Burial will be Tuesday, 10:00am at Ascension Parish (Sacred Heart Church, Corner of Swan St. and Sumner St.). Interment will be in St. Joseph Cemetery.
Expressions of condolence may be shared with the family at: www.mcandrewfuneralhomes.net.
ARRANGEMENTS WERE ENTRUSTED TO THE J. LEONARD MCANDREW FUNERAL HOME, LLC, 2 BOGUE AVE., BATAVIA, NY 14020. RONALD KONIECZNY II, DIRECTOR.