February 23, 2016 - 10:32am
Donald J. "Ping" Smith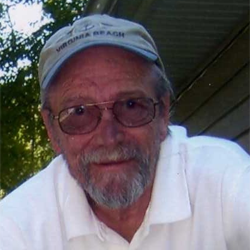 Donald, J. "Ping" Smith
LeRoy: February 21, 2016 at age 74. Predeceased by his son, Jeffrey Newland, parents, Charles and Doris Smith, brothers, Richard and Douglas Smith. He is survived by his wife, of 46 years, Jeanne Smith, son, Eric J. Smith of Providence, RI, daughter‐in‐law, Lori Newland of Fairport, two grandsons, Cooper and Ryder Newland; brother, David (Nancy) Smith of Tulsa, OK; sister‐in‐law, Elizabeth "Betsy" Smith of Dansville; brothers‐in‐law and sisters‐in‐law; several nieces and nephews; and many dear friends. Don worked as an Accounts Payable Manager at Jones Chemicals Inc., LeRoy for 37 years. He enjoyed golfing, and playing Billiards at the Oatka Hose Co., Inc where he was a social member. 
Friends may call Friday, February 26, 2016 from 5‐7 PM at the Cameron Brady and Steuber Funeral Home, 111 Wolcott Street, LeRoy. His Funeral Service will be held Saturday, February 27, 2016, 1 PM at the First Presbyterian Church, Main and Clay Streets, in LeRoy. A private interment will be held in the Spring. In lieu of flowers memorials may be made to the Oatka Hose Co., Inc., 11 North Ave. LeRoy, NY 14482 or the First Presbyterian Church. To share a memory or leave a condolence please visit: www.leroyfuneralhome.com.