March 4, 2016 - 12:26pm
Denise A. Dugan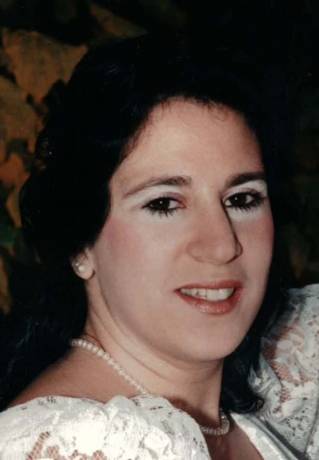 Bergen – Denise A. Dugan, 62, of Bergen, passed away suddenly Thursday, (March 3, 2016) at her home, in Bergen.
Mrs. Dugan was born October 22, 1953 in Rochester, a daughter of Bernice (Ceresoli) Viavattine of Gates and the late Joseph Viavattine.
Denise was a postal clerk for many years at the Churchville Post Office.  She enjoyed reading, gaming, hosting events, and spending time with her family.  She will be remembered as someone who was very loving, caring, and giving. 
She is the wife of Brian Dugan of Bergen.  The two were married October 18, 1986, in Rochester.
Surviving along with her husband and mother are her sons, Scott (Lisa Boughtom) DeVelder, Steven DeVelder both of Bergen, and Denny (Lacy) DeVelder of Chili; two granddaughters, Jaden and Brynn; a brother, Joe (Jean) Viavattine of Greece; a sister, Marie (Sue Sciortino) Viavattine of Rochester; and dear friends, Sharon Venuto of Elba and Steve (Sue) Soper of Bergen. 
Friends may call on Sunday from 2 to 6 p.m. at H.E. Turner & Co. Funeral Home, 51 South Lake Street, Bergen.  Denise's Mass of Christian Burial will be at 11:00 a.m., Monday, (March 7, 2016) at St. Brigid's Church, 18 Gibson Street, Bergen. 
Flowers are gratefully declined; however please consider making a memorial contribution to the family, c/o Brian Dugan, to establish a charitable foundation in Denise's name.
Please leave a condolence, share a story or light a candle at www.bataviafuneralhomes.com.