March 9, 2016 - 6:19pm
Barbara V. Neal
Batavia - Barbara V. Neal, 74, of Batavia, New York joined her husband Gary and our Lord Jesus Christ on March 8, 2016.  Barbara was born February 14, 1942 to Herbert & Edna Krieger (Morris), along with her twin Brother Bruce whom she often joked with about who was born first (Barbara was born second).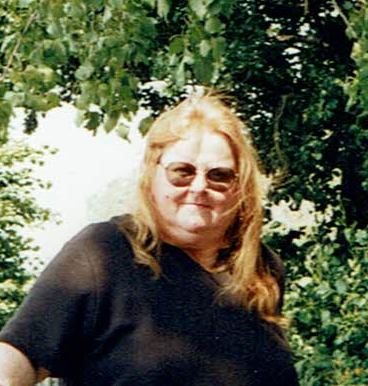 Barbara was a devoted wife to her husband Gary and was by his side while he battled leukemia until his passing in 2003.  Barbara was the best Mother that a child could have to her children, David whom passed in 2003, Kathleen whom has also passed in 2013 and her baby boy Herbert (who she fondly called Herbie).  Barbara was a very compassionate grandmother to her five grandson's, Christopher, Matthew, Jason, Dustin and Tyler. Barbara greatly enjoyed spending time with Christopher and Matthew and often tell everyone who would listen to her how handsome they looked in their Boy Scout uniforms. 
Barbara enjoyed her pug dog "Baby Girl", and her hairless Egyptian Sphinx cat "Cleopatra" or sometime she would refer to her as "P.I.T.A.".  Barbara also enjoyed reading, and could often be found reading missals or other spiritual books about her Catholic Faith. 
Barbara is preceded in death by her parents Herbert & Edna Krieger (Morris), her husband Gary Neal, Son David (Randall), and daughter Kathleen (Randall). 
She is survived by her son Herbie of Batavia, Brother Bruce (Nancy) Krieger of Bellefontaine OH, Grandson's Christopher, and Matthew of Batavia, Jason, Tyler and Dustin of  Bardstown, KY.  Barbara is also survived by several brother and sister in-laws as well, nieces and nephews as well as four great grandchildren. 
There will be no calling hours, and a spring burial at Mount Olivet Cemetery in Brockport, NY is planned.  Please contact the family if you wish to attend. 
In Lieu of flowers memorials can be made to Barbara's grandson's Christopher and Matthew where they will make a "Little Free Library "  in her honor at her residence on Harvester Avenue in Batavia, NY. Please leave a condolence, share a story or light a candle at www.bataviafuneralhomes.com.
Arrangements for Barbara have been entrusted to the H.E. Turner & Co. Funeral Home, 403 East Main Street, Batavia.