March 11, 2016 - 9:08am
Krista A. Douglas
Elba, NY - Krista Anne Douglas, 37, died peacefully after a lifetime of health struggles March 9th 2016.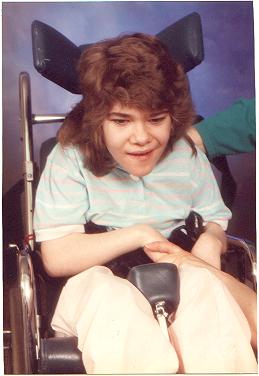 Beloved daughter of the late Robert S. Douglas & Lorraine Peterson Douglas Damon.
Long time resident of Newark's DDSO, Cobblestone 101, more recently The Highlands at Brighton. No matter her burdens always expressing joy, sharing smiles and her contagious laughter. Loving rides, animals, music, family visits, activities and fun. Resting in Peace, forever in our thoughts, hearts & prayers.
Surviving are her mother Lorraine Damon of Elba, NY, sister Brandy Douglas of Batavia, NY, brother Robert Douglas of Batavia, NY, nieces and nephews, Trevor, Gina, Damian, Kaylee and Chloe.
Private services will be held. To leave a condolence, share a story or light a candle for Krista, please visit www.bataviafuneralhomes.com
Arrangements by H. E. Turner Funeral Home 403 East Main St. Batavia, NY.