March 28, 2016 - 6:19pm
JAMES B. "HUMMER" McFOLLINS
posted by
Michael Tomaszewski
.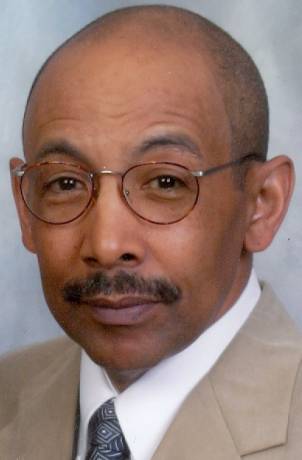 JAMES B. "HUMMER" McFOLLINS
Age 65, of Batavia, died Friday morning March 25, from complications of Diabetes at Unity Hospital in Rochester with his family at his side. He was born July 13, 1950 in Buffalo, NY, a son of the late James McFollins and Virginia (Harper) also preceded in death by sister, Gloria Johnston; a sister-in-law, Thelma Dimmick; brother-in-law, Raymond VanBuren. 
Hummer was a United States Army Veteran, formerly employed at Sylvania, Eaton Yale & Towne. His final career of 25 years in corrections was at the Wyoming Correctional Facility where he had the respect of not only his peers but the inmates he supervised, being known as  "Mac Daddy". He was a sports enthusiast who could speak of and follow any sport and was an avid Buffalo Bills and New York Yankees fan. Jim was very proud of his home and tended to every aspect of it from mowing the lawn to shoveling the driveway of the snow. He was known to have a soft spot for animals of any kind, although his cats, Dolly and Baby were his pride and joy. He had a fondness for the Bob Ross style of painting. Using this style he mastered many paintings of his own over a 30 year period. James was an exceptional loving and caring husband who always put his wife first. They shared a 40 year love story that will be cherished forever. 
Surviving is the love of his life, Janice (McDonald) McFollins of Batavia; son, Michael J. (Lisa) Metzler, Sr. of Rochester and their children, Michael J. Metzler, Jr. and Alyse E. Metzler; step-mother, Martha McFollins of Ohio; sister, Lynette McFollins of Buffalo and brother, Allen (Mary Sue) McFollins of Batavia; sisters-in-law, Pedgy VanBuren and Maureen (Jeff) Schirmer; brothers-in-law, Arnold Dimmick and Edward W. (Maxine) McDonald; nephews, Aaron (Ashley) McFollins and Jason McFollins; great-nephews, Mason, Javin, Carter, Ayden and Memphis; great-nieces, Jamaica, Tiquira and best buddy, Don Koch, Sr.                                                                                                                 
The family will be present on Friday April 1, 2016 from 4 - 8pm at the Michael S. Tomaszewski Funeral & Cremation Chapel, LLC 4120 West Main Street Road Batavia, New York 14020 where a Service of Remembrance will be held 1:00pm Saturday April 2. Full military honors will follow services and the Patriot Guard stand in honor. Burial will be held privately by the family in Evergreen Hill Cemetery and memorials in his memory are suggested to Volunteers for Animals/Genesee County Animal Shelter 3841 West Main Road Batavia or the 25 Neediest Children's Fund, Inc. 12 River Street Batavia, New York 14020. 
Please share your thoughts and memories of Hummer with his family at www.tomaszewskifh.com 
THE FAMILY OF JAMES B. "HUMMER" McFOLLINS IS BEING CARED FOR BY THE MICHAEL S. TOMASZEWSKI FUNERAL & CREMATION CHAPEL, LLC 4120 WEST MAIN STREET ROAD BATAVIA, NEW YORK 14020.