April 22, 2016 - 2:22pm
Arletta L. McIntyre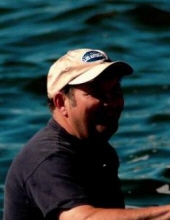 Arlette L. McIntyre, 76, of Perry passed away Thursday April 21, 2016 at Buffalo General Hospital surrounded by her family. She was born in Hornell, New York on February 6, 1940 a daughter of the late George and Fern (Houghtalin) Wambold.  Along with her parents she is preceded in death by her husband Thomas McIntyre Sr. who died in 2003, and a sister Nancy Rook.

Arlette retired from the former Archway Cookies in Perry after 37 years of service where she was a machine operator/lead.She enjoyed playing bingo, going to weight watchers, picnics at the boat launch, watching basketball games, her favorite team the L.A. Lakers and always first on her list was spending time with family, especially with her grandchildren.
She is survived by 4 daughters;  Cindy (Marlene Bassett) McIntyre of Silver Springs, Brenda (Jan Newville) Jaggard of Gainesville, Tammy "Mike" (Bob Clark) Holmes of Silver Springs, Joan McIntyre of Perry, a son Thomas (Bethany) McIntrye II of Perry, a sister: Luella Harrington of Nunda, 2 brothers: George "Dutch" (Bert) Wambold of Rochester, Rodney "Skeeter" (Darlene) Wambold of Fl., 9 grandchildren: Jimmer (Krista Barone) Jaggard, Ben Jaggard, Korine (Andrew Speed) Robison, Michael Slocum, John "Spike" McIntyre, Curtis (Kara Kunst) McIntyre, Ernest Bogardus, Ashley McIntyre and Bryce McIntrye, 6 great grandchildren, along with many nieces and nephews.
Family and friends may call from 3:00-7:00PM on Sunday April 24, 2016 at Eaton-Watson Funeral Home, LLC. 98 North Main Street Perry, New York 14530. Funeral Services will be held on Monday April 25th at 11:00AM at the Funeral Home.  She will be laid to rest in Elmwood Cemetery in Silver Springs.
Memorials may be made to the Perry Emergency Ambulance P.O. Box 288 Perry, New York 14530 or to St. Jude's 501 St Jude Place Memphis, TN 38105 or visit www.stjude.org.  For more information please call (585) 237-2626 or to leave a message of condolence visit www.eatonwatsonfuneralhome.com. Arrangements completed by Eaton-Watson Funeral Home, LLC. 98 North Main Street Perry, New York 14530.