April 26, 2016 - 2:02pm
Margaret 'Peg' Newton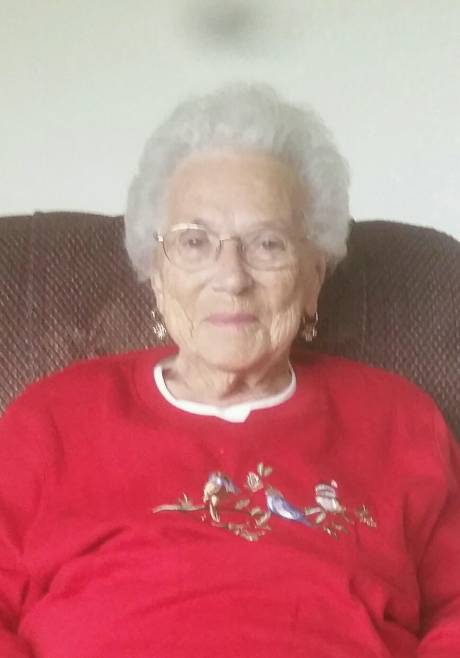 East Pembroke -- Margaret "Peg" Helen (Bartlett) Newton, 87, passed away Monday (April 25, 2016) at her home, surrounded by her family.
Peg was born in the Town of Pembroke on January 26, 1929, a daughter of the late Frank Bartlett and Lucy Gould Bartlett. She was preceded in death by her husband of 62 years, Norman "Newt" Newton Jr., and her sons, Mark Allen Newton and Robert James Newton.
Peg, along with her husband Newt, owned and operated "Ron & Newt's Sales & Services" in East Pembroke. In addition, Peg worked for Kodak in Rochester from 1972 until her retirement. Peg loved watching the wildlife out in the back of her house, and nothing thrilled her more than the spring return of the hummingbirds. As soon as weather permitted, Peg could be found working in her beloved flower beds.
Peg is survived by her sons, Larry Norman (Brooke) Newton of Longwood, Fla.; Donald Edward (Elaine) Newton of East Pembroke; Wayne Douglas (Robin) Newton of Auburndale, Fla., and daughter-in-law Marge Newton of East Pembroke. Peg was also blessed to have left 14 grandchildren and 21 great-grandchildren.
Friends may call Thursday, April 28 from 5 to 8 p.m. at the C. B. Beach & Son Mortuary, Inc., 4 E. Main St., Corfu. Funeral services will be held from the mortuary on Friday, April 29 at 12:30 p.m. Interment will immediately follow at Hillside Cemetery on Angling Road in Corfu. Memorials in honor of her memory are suggested to the East Pembroke Fire Department.