Stafford ~ Kenneth A. Rumble Jr., age 58, of Sweetland Road, passed away on Tuesday, April 26, 2016.
Image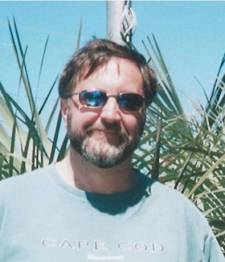 He was born September 5, 1957 in Batavia, a son of the late Kenneth and Arlene Stegman Rumble Sr.
      Kenny was an avid harness racing fan for most of his life, and even ventured into actual ownership of some race horses for the last four years.  He was very proud of his barn-stable name "Thatsideofthefence, LLC".  He also thoroughly enjoyed family trips and vacations.
     He is survived by his wife of 34 years, Lucinda "Cindy" Wolcott Rumble; his children, Roger (Katie) Rumble of Bergen and Nikki (Gary) Hopkins of Bergen; his grandchildren, Connor Moran, Cora & Violet Rumble, Logan Hopkins and baby girl Hopkins; longtime dear friends, Dale & Florence Ford and their children, Jackie and Danni Ford; his father-in-law, Roger Wolcott of Cohocton; brothers-in-law, Matt Wolcott, Kenny Wolcott and Jon Wolcott, all of Cohocton; sisters-in-law, Ann (Tim) Smith, Lois (Mike) Gordon and Lynn (Dale) Leslie, all of Cohocton; an uncle, Lester Stegman; aunts, Joan Rumble and Joyce Rumble, along with several cousins, nieces, nephews and dear friends.
     In addition to his parents, Kenny was predeceased by his mother-in-law, Linda Wolcott.
     Services will be private at the convenience of Kenny's family.  The courtesy of no flowers is requested with memorials suggested to the family for distribution to charities of their choice.
     Your memories and condolences may be shared with Kenny's family at www.falconefuneralhome.com.
     Mr. Rumble and his family are being cared for by the Falcone Family Funeral & Cremation Service Inc. in LeRoy.  585-768-2400