April 29, 2016 - 4:56pm
Marilyn Y. Kress
posted by
Ronald Konieczny
.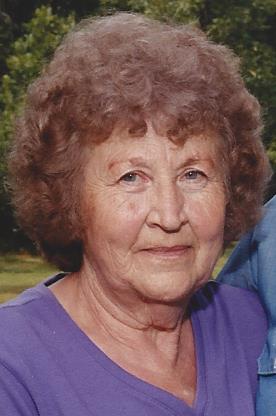 Marilyn Y. Kress, 79 of Lockport, passed away peacefully on Thursday (April 28, 2016) at Medina Memorial Hospital.
She was born July 16, 1936 in Middleport, NY, a daughter of the late Gerald and Marjorie Anderson Vanderwalker.
Marilyn enjoyed baking, gardening and the scenes of nature. Her main joy in life was spending time with her loving family. She will be deeply missed by all who knew her.
She was predeceased by her husband, Russell J. Kress, who died February 28, 2012. Mother of the late David Kress and sister of the late Clifford Vanderwalker.
Survivors include her daughter, Jean Bedford of Akron. Four sons, James (Beverly) Kress of Lockport, Robert Kress of Lockport, Edward (Sandy) Kress of Gasport and Brian (Brenda) Kress of Newfane. Also survived by nine grandchildren, nine great-grandchildren, nieces and nephews.
Family and friends are cordially invited to share thoughts, condolences, and fond memories on Sunday (May 1st) from 1-5pm at the J. Leonard McAndrew Funeral Home, LLC, 32 John St., Akron, NY. Funeral services will be private at the convenience of the family.
Expressions of condolence may be shared with the family at: www.mcandrewfuneralhomes.net.
ARRANGEMENTS WERE ENTRUSTED TO THE J. LEONARD MCANDREW FUNERAL HOME, LLC, 32 JOHN ST., AKRON, NY 14001. RONALD KONIECZNY II. DIRECTOR.