May 1, 2016 - 4:44pm
WILLIAM R. McALLISTER
posted by
Michael Tomaszewski
.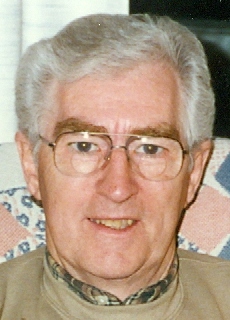 WILLIAM R. McALLISTER
Age 86, of Batavia, went to be with his Lord and Savior Thursday evening April 28, 2016 at the LeRoy Village Green Nursing Facility. He was born July 18, 1929 in York, NY, son of the late William and Mary (Crawford) McAllister also preceded in death by infant sons, William Rueben, John Allen and Shawn Allan; sister, Racene Gilbert and granddaughter, Alyssa L. Bosse. 
Mr. McAllister was a member of the former Wesleyan Methodist Church who enjoyed reading scripture and the light of the Lord was present in all he did and was eager to share with others. A dedicated family man who enjoyed golf, worked as a salesman at Mancuso Furniture Store and owned and operated Scott's Carpet with his son for 20 years.
Surviving is his beloved wife of 55 years, Beverly (Woodhouse) McAllister of LeRoy; loving children, Colleen (Mark Plessinger) Bosse of Pittsford and Scott (Lorie Jascko) McAllister of Batavia; siblings, Robert (Marian) McAllister of Clarence and Cynthia (Marty) French of Oakfield; grandchildren, Angela (Jarred) Schlaggel, Aaron R. Bosse, Emily A. Bosse, Alex W. Bosse and Zachary  L. Bosse; 5 great-grandchildren along with several nieces and nephews. 
Mrs. McAllister's wishes were to have funeral services held privately by his family. Burial will be in Grand View Cemetery and memorials in his memory can be made to the Salvation Army 529 East Main Street Batavia, New York 14020. 
Please share your memories of Bill with his family at http://www.tomaszewskifh.com and for more information please call Michael at (585)343-7500. 
THE FAMILY OF WILLIAM R. McALLISTER IS BEING CARED FOR BY THE MICHAEL S. TOMASZEWSKI FUNERAL & CREMATION CHAPEL, LLC 4120 WEST MAIN STREET ROAD BATAVIA, NEW YORK.