May 8, 2016 - 10:40am
Florence E. Fryer
Batavia - Florence E. Fryer, 95, of Batavia, died Friday (May 6, 2016) at the Genesee County Nursing Home in Batavia.
Florence was born October 25, 1920 in Batavia, a daughter of the late Floyd and Mary (Marshall) Lee.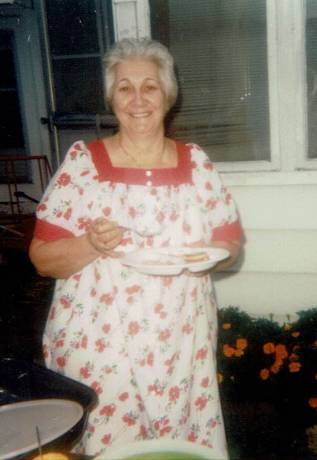 Florence was a member of Resurrection Parish, a soda fountain worker at the 5 and 10 Store in Batavia and enjoyed crocheting.  She loved her family dearly and lived her life to the fullest.
During her time at the Genesee County Nursing Home, Florence loved the people who were there and the feeling was mutual with her.  
Florence's family is very grateful for the care, love and support the staff at the Genesee County Nursing Home showed their mother.
Survivors include her children, James (Carol Ann Cinquino) Fryer, Sandra Della Penna, Robert (Elizabeth) Fryer and David (Sue) Fryer, all of Batavia; a son-in-law, Tony Kasmarek of Batavia; a daughter-in-law, Peggy Fryer of Campbell, PA; a brother-in-law, Clarence Bolas of Batavia; a sister-in-law, Donna Lee of LeRoy; twenty-four grandchildren, nine great-grandchildren and several nieces and nephews.
Florence is predeceased by her husband, Irving Fryer; son, Irving Fryer; grandson, John Fryer; daughters, Gloria Dilcher and Geraldine Kasmarek and son-in-law, Nick Della Penna.  She is a sister of the late Floyd Lee, Thomas Lee, Lucy Altman, Rita Newark, Dorothy Bolas and Regina Tallman.  
Calling hours are Monday (May 9) from 4:00 p.m. to 8:00 p.m. at the H.E. Turner & Co. Funeral Home, 403 East Main Street, Batavia.  Prayers will be held at the funeral home on Tuesday (May 10) at 11:30 a.m., followed by Florence's Mass of Christian Burial which will be Tuesday (May 10) at 12:00 p.m. at Resurrection Parish - St. Joseph's Church, 303 East Main Street, Batavia. Burial will be in St. Joseph's Cemetery, Batavia.  
Memorials may be made to a charity of the donor's choice.  Please leave a condolence, share a story or light a candle at www.bataviafuneralhomes.com.