June 6, 2016 - 4:44pm
Warren Joseph Hunt, Sr.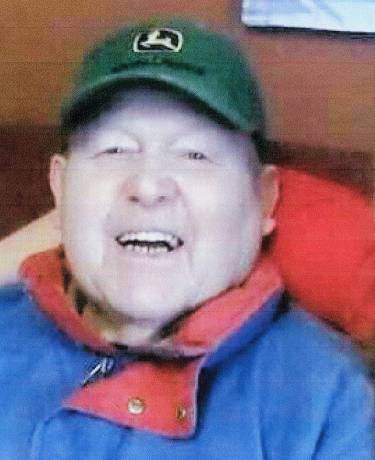 Bergen - Warren Joseph Hunt, Sr., 76, of Bergen, a cement truck driver for 35 years at Manitou Construction in Rochester, died Friday, June 3, 2016 at his home, in Bergen.
Mr. Hunt was born October 11, 1939 in Churchville, a son of the late George and Caroline (Pimm) Hunt.
He was a lifetime farmer and member of Teamsters Local 398 in Rochester, the Churchville Loyal Order of Moose and the Farm Bureau.  He was an avid hunter, loved country music, playing euchre, deserts and meeting friends for coffee.  He participated in church league softball and was known as "Slugger" to some.  He was on the Dolomite Bowling Team.
He is survived by his wife, Susan A. (McGee) Hunt, whom he married on October 6, 1962; 4 children, Nancy (Robert Havens) Hunt of Ontario, Warren (Lauren) Hunt, Jr. of Byron, Diane (Tom) Corcoran of Caledonia and Joanne (Tim) Horine of Pavilion;  5 grandchildren, Mathew Horine, Lindsay Horine, Hannah Hunt, Hailey Hunt and Heidi Hunt; 4 sisters, Harriett Esten of Oakfield, Carolyn (John) Langdon of Clifton, Caroline (Dave) Bierbrauer of Mumford and Lucille Smith of NC; a brother Fred (Cathy) Hunt of Churchville; several nieces and nephews. 
He was the brother of the late George Hunt, Irv Hunt and Doris (Jack) Rowlinson.  
Friends may call on Thursday from 3 to 6 p.m. at H.E. Turner & Co., Inc., 51 S. Lake St., Bergen, where services will immediately follow at 6 p.m.  In lieu of flowers, memorials may be made to Hospice Of Orleans, Inc., P.O. Box 489, Albion, NY 14411.  Burial will be in Riga Cemetery in Churchville.  Please leave a condolence, share a story or light a candle at www.bataviafuneralhomes.com.