July 18, 2016 - 2:50pm
Jonah Robinson Moshier
Byron - Jonah Robinson Moshier, 21 months, of Byron, went to be with Jesus with his loving family by his side on Sunday (July 17, 2016) at Strong Memorial Hospital in Rochester.
Jonah was born October 12, 2014 in Rochester, a son of April Elizabeth (Moshier) Prinzi of Byron.
Jonah was a joy ever since he was born, always smiling and laughing, even when he was in clinic.  Throughout his fight, he never complained.
He loved his mother and the time they spent snuggling together and taking long walks in his baby wrap with her.  Jonah loved when his big brother would tickle his toes and play little piggy with him and when his big sister would read him his bed time story.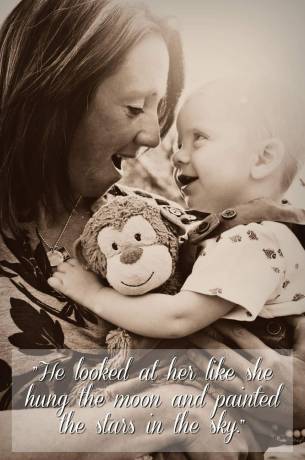 He was always splashing in the wave pool and kept his favorite stuffed monkey close to his side.  Jonah loved riding and being pushed around in his little car.  Jonah enjoyed listening to the Banana Boat Song and Claude Debussy.
Jonah, there is no more tubes or pain, you can see now.
Surviving along with his mother are his brother, Carter Prinzi of Byron; his sister, Natalie Prinzi of Byron; grandparents, Ron and Gwen Moshier of Beaver Dams; uncle, Brad Prinzi of Bergen; uncle and aunt, Steve and Jessica Moshier of Horseheads; two cousins, Christopher Moshier and Parker Moshier, both of Horseheads and his loving and extended church, hockey and work families.
Jonah is predeceased by his great-grandmother, Viola Moshier and a special cousin, Dustin Drake.  
Calling hours are Wednesday from 2:00 p.m. to 5:00 p.m. at Northgate Free Methodist Church, 8160 Bank Street Road, Batavia.  Services will be at 5:15 p.m. on Wednesday also at the church.  
Memorials may be made to the family to establish college funds for Carter and Natalie.
Please leave a condolence, share a story or light a candle at www.bataviafuneralhomes.com.
Jonah's arrangements have been entrusted to the H.E. Turner & Co. Funeral Home of Batavia, (585) 343-8868.