August 23, 2016 - 4:52pm
Paul Keller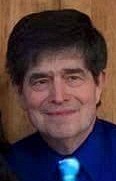 Paul Keller (Michael P. Keller), 68, of Batavia passed away peacefully on August 22, 2016 at Crossroads House with his wife, Karen Keller by his side. He was born November 5, 1947 in Batavia, NY to the late Earl J. (Luella Kilner) Keller. In addition to his parents he is preceded in death by a son-in-law Gerald Flores.
What Paul enjoyed most was spending time with his family. He was a devoted husband and worked hard most of his life to provide for his family. He invested and sacrificed so willingly into the lives of his children and grandchildren. He was a very faithful member at Calvary Baptist Church for over 33 years and loved to serve wherever he could. His children were all actively involved there as well and all five are still in church serving the Lord.  He may be absent from this world but we know that he is alive and well in Heaven looking down with great pride and joy. He would often brag and boast to friends and family with a twinkle in his eye about his 24 grandchildren and 4 great grandchildren, who literally were the loves of his life and a tremendous legacy to leave behind.
He is survived by his beloved wife, Karen (Wight) Keller of Corfu who had been married for almost 49 years; sons Mathew (Vicki) Keller and Jason (Corrie) Keller; Daughters Lori Flores, Stacy (Ken) Lake, Abby (Nate) Lake; 2 siblings Sharron and Charles; his pride and joy 24 grandchildren; Jennifer Flores, Ricky Flores, Kenneth Lake IV, Zak (Chelsea) Keller, Ryan Lake, Michael (Amy) Flores, Steven (Taylor) Lake, Emily Keller, Hannah Flores, Katelyn Lake, David Flores, Alyssa Lake, Elijah Lake, Malachi Lake, Caleb Lake, Adrian Lake, Paul Keller, Ethan Lake, Bailey Lake, Anthony Lake, Seth Keller, Azaiah, Miranda Lake and Joy Keller and 4 great-grandchildren Amelia and Cassidy Keller, Parker Lewis and Mia Flores.
Family and friends are invited to call on Friday August 26, 2016 from 5:00-8:00PM at Calvary Baptist Church 3515 Galloway Road, Batavia NY 14020. An 11:00AM Funeral Service will be held on Saturday August 27, 2016 at Calvary Baptist Church.
In lieu of flowers memorials may be made to the Calvary Baptist Church listed above. For more information please call 585-343-8260 or to leave a message of condolence please visit www.gilmartinfuneralhome.com.  Arrangements completed by Gilmartin Funeral Home & Cremation Company, Inc. 329-333 West Main Street Batavia, New York 14020.