November 25, 2016 - 9:14am
Donald W. Klick
Honeoye Falls - Donald W. Klick, 83, of Honeoye Falls, passed away on Sunday, November 13, 2016 at the Schofield Residence in Kenmore.
Mr. Klick was born March 16, 1933 in Honeoye Falls, a son of the late Frederick and Ethel Brown Klick.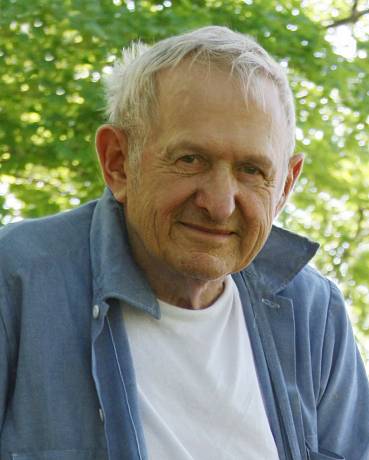 Mr. Klick was a longtime dairy and crop farmer in Honeoye Falls. A lover of animals, he had a special passion for walking Mendon Ponds Park as well as walking the back roads of Rush, Mendon and Honeoye Falls with neighborhood friends. He enjoyed being outdoors as he loved the peace and quiet that nature offered to him.
He is survived by his brother, Robert (Margaret) Klick of Bath; several nieces and nephews including Catherine Johnston of Stafford and Anne (Mark) Johnston-Fera of Buffalo; great-nieces and great-nephews including  Dustin Fera of Buffalo and Sarabeth Fera of Los Angeles, California.
He is predeceased by his siblings, Kenneth (Hazel) Klick of Sodus, Harry (Eva) Klick of Arizona, Albert Klick of Rush, Arthur Klick of Honeoye Falls and Edna (Valentine) Frauenhofer of Batavia.
There are no prior visiting hours. His memorial service will be held at 11 a.m.  Tuesday, November 29, 2016 at Stafford United Methodist Church, 6134 Main Road, Stafford.  He will be laid to rest in Maplewood Cemetery, Henrietta. In lieu of flowers, contributions for a memorial to Donald for Mendon Ponds Park may be sent to Lamberton Conservatory, 180 Reservoir Avenue, 14620. Please make checks payable to Monroe County Parks, in the memo please write "In memory of Donald W. Klick". Please leave a condolence, share a story or light a candle at www.bataviafuneralhomes.com. Arrangements have been entrusted to the H.E. Turner & Co. Funeral Home, 403 East Main Street, Batavia.