December 26, 2016 - 1:20pm
Norman Ripstein Sr. "Ripper"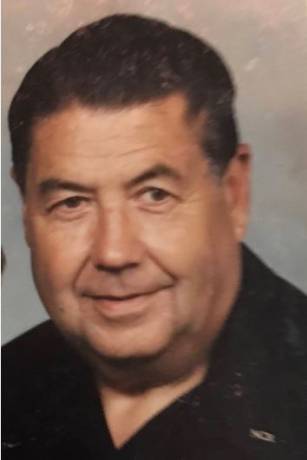 Norman Ripstein Sr. (Ripper), 85, of Attica passed away on Saturday December 24th, 2016 at home with his family.  He was born on June 9, 1931 in Attica, the son of the late Charles and Helen (Bey) Ripstein. 
Norm served four years as a Staff Sergeant in the US Air Force. He was the head locksmith when he retired from the Attica Correctional Facility in 1989.  He loved being with his family, dancing and working in his metal shop for hours.  He was a member of St. Paul's United Church of Christ, Moose Club, Attica Legion, and the Eagles Club for many years.
Surviving along with his loving wife of 65 years, Marilynn (Glor) Mano Ripstein are their three children, Norman Jr. (Bonnie) Ripstein of West Kingston, RI, Steve (Joanne) Ripstein of Attica and Wendy (Jim) Walsh of Marilla.  His eight grandchildren: Tina (Mike) Harding of Attica, Todd (Meghan) Ripstein of Batavia, Rebecca (Mark) Yedlowski of Navarre, FL., Jennifer (Jerod) Battaglia of Grand Island, Christopher Ripstein of Zellwood, FL, Meagen (Shawn) Simonsen of Hampstead, MD, Mackenzie (Steve) Jervis of Wichita Falls, TX and Meredith Walsh of Marilla.  Thirteen Great-Grandchildren: Chase and Cole Harding, Bridget, Claudia and Tucker Ripstein, Adelyn, Milo, Emery and Abel Yedlowski, Elizabeth and Charles Simonsen, Mason and Riley Battaglia.  Also surviving, a sister-in-law Ret. Col. Beverly Glor of Punta Gorda, FL along with many cousins and close friends.
There will be no prior calling hours.  An 11:30AM Memorial Service will take place at St. Paul's United Church of Christ, 11 Washington St., Attica, New York 14011 on Thursday, December 29th, 2016 with a family reception line prior at 10:30AM     
Memorials may be made to St. Paul's United Church 11 Washington in Attica or American Legion Harder-O'donnell Post No 734- 83 Market St. Attica, NY 14011 or Home Care and Hospice of Warsaw 450 N. Main St. Warsaw, NY 14569 or a charity of your choice. For more information please call (585) 591-1212 or to leave a message of condolence visit www.marleyfuneralhome.com. Arrangements completed by Marley Funeral Home, LLC. 135 Main Street Attica, New York 14011.