Byron – Mrs. Margaret G. Foley, 93, of Byron, passed away on Saturday at the Wegman Family Cottages at Park Ridge Living Center, in Rochester.
Mrs. Foley was born October 30, 1923 in Rochester, a daughter of the late Nicholas Giembesta and Mary Pilato Giembesta.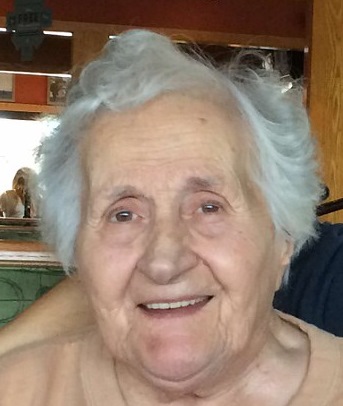 A graduate of Benjamin Franklin High School, Mrs. Foley was a 35-yar employee at Schlegel Manufacturing in Rochester. A longtime member of the former St. Michael's Mission in South Byron, she served as a sacristan and organist of the church for many years. An accomplished songwriter, she wrote over 1000 hymns and had many songs published including the music used for the 165th anniversary for the Town of Byron. She had a deep love of music and was accomplished playing the organ, accordion and piano.
She loved playing cards, especially euchre, playing Bingo, trips to the casino and watching horseracing, especially at Batavia Downs. She enjoyed visits for ice cream at Lickity Splits and watching baseball, especially the New York Yankees.
She was devoted to her family, especially her granddaughters.
The family is very grateful for the wonderful care she received while she resided at The Cottages #300. 
Her husband, Kenneth E.  Foley, passed away in 1987.
She is survived by her daughter, Sharon F. Bidwell of Byron; two granddaughters, Kelly (Nicholas) Picardo of Hilton and her children, Sophia and Trevor Picardo; Katharine (Richard) Gomersall of Royal Palm Beach, Florida and her children, Brennan and Kennedy Gomersall; her sister-in-law, Caroline (Walter) Edwards of Akron; lifelong friends, Michael (Marge) Rimmer of Batavia and several nieces, nephews, great-nieces and great-nephews.
She is predeceased by her son, Patrick John Foley who passed away in 1991 and her siblings, John Giembesta, Helen DeFrancesco and Carm Morreale.
There are no prior visiting hours. Her Mass of Christian Burial will be celebrated on Saturday at 10 a.m. at St. Brigid's Church, 18 Gibson Street, Bergen.  The family has asked that those who are attending Margaret's Mass on Saturday to write their favorite memory as her family is preparing a memory book. She will be laid to rest in Byron Cemetery.
Flowers are gratefully declined. Please consider memorials in her name to the South Byron Fire Department, P.O. Box 22, South Byron, New York 14557, Byron Rescue Squad, P.O. Box 326, Byron, New York 14422 or to the donor's favorite animal shelter. To leave a condolence, share a story or light a candle in Margaret's memory, please visit www.bataviafuneralhomes.com.
Arrangements have been entrusted to the H.E. Turner & Co. Funeral Home, 51 South Lake Avenue, Bergen.